An 'Incentive' to work: Rails, Ales and historic cities
# tags: Incentives , Tourism , Business Tourism
Eurovision will descend on Rotterdam in 2020. An ideal event for a city seen as one of Europe's capitals of cool! It is also a reflection of the city's rapid expansion as a meeting and events destination, with Eurovision taking over 'Rotterdam Ahoy', a venue which will open its doors on a new convention facility in 2020.
One thing is for sure, there will be a clamour for 'Incentive ideas' pre-during-and-post Eurovision and both Rotterdam and Europe's emergence as a Craft Beer/ Brewing specialist will help fuel new opportunities, new openings and packed bars.
The fact that Eurostar now operates a direct service from London to Rotterdam, means that rail will play a significant part in bringing, firstly Eurovision super-fans in 2020, but other corporate incentive planners looking to offer clients a scenic, sustainable and a relaxed way to curate corporate team building and bonding whilst understanding the expectations of the Millennial and Gen Z worker. One such theme and incentive idea is a beer and breweries rail hopping tour using the existing 'Interrail' pass and starting from the Dutch city.
What is more is that Interrail, a pass once the preserve of young travellers at its inception in 1972, is now open to all ages of traveller and is a blank canvas for those who like to travel with a theme in mind. The 'Interrail' pass helps to create super flexible and innovative incentives, offering varying durations starting at from 3-days all the way through to a month long global pass, offering flexibility to meet client needs.
On a recent trip, I discovered four of Europe's most historic and innovative Beer and brewing cities, discovering links, relationships and opportunities that can create one of the most exciting team-building and incentive rewards in recent times.
Rotterdam recycled
Home to an emerging craft beer scene, fits well with the city's description as a 'living lab', a focal point of urban innovation, sustainability and experimentation. This is no better showcased than by 'Vet & Lazy', a craft beer brewer, located in the bowels of 'Tropicana' a former subtropical swimming complex now headlining the cities 'circular economy'. The brewery promotes sustainability initiatives, even creating a residual beer made with coffee beans from the organic 'Aloha Bar' also located in Tropicana.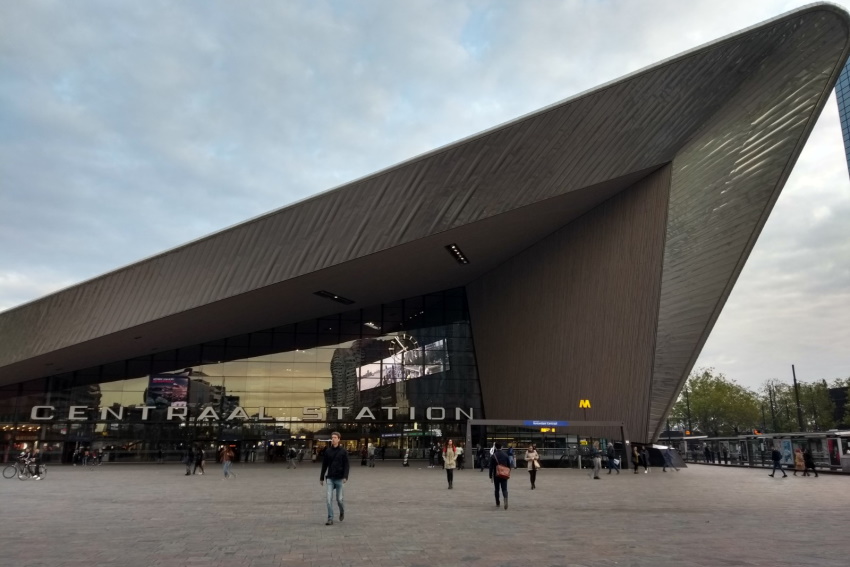 Iconic architecture at Rotterdam's central station
From here, a quick skim across the River Mass by water-taxi brought us in front of a young brew master, Jazze Post. Operating out from 'Thoms Stadsbrouwerij' (brewery) located behind city hall; "we have a Thoms Pilsner, Pale Ale and IPA and they come direct from the tanks you see above the bar, so it's unpasteurized and unfiltered which gives a unique taste. Our self-serve tables are also popular, especially during Oktoberfest events" he said, pointing the length of Rotterdam's longest bar.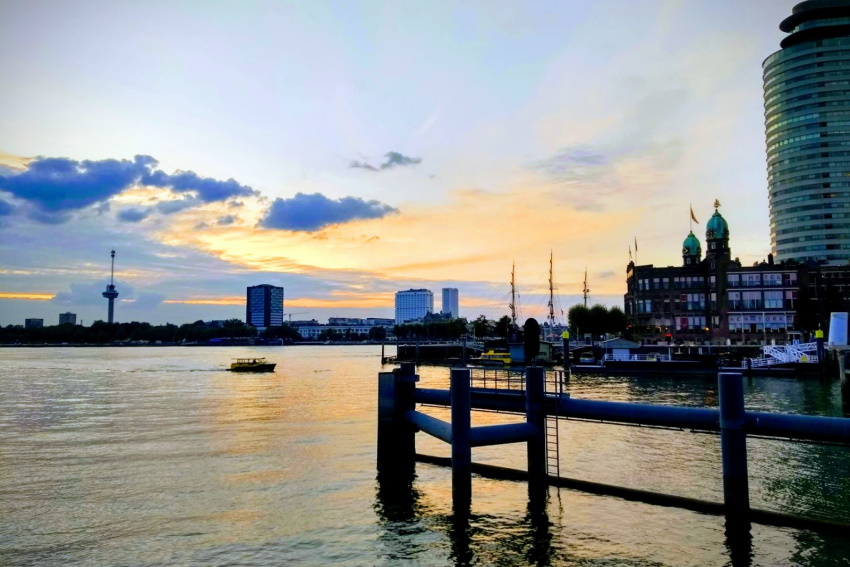 Rotterdam cityscape across the Maas

The whistle-stop visit to Rotterdam included dinner at the popular 'De Matroos', before departing the architectural landmark of 'Centraal Station'. Passing windfarms and suburban life next to the tracks, we soon crossed the Belgium border to reach Leuven.
Leuven – Belgium's capital of beer
Leuven is known as the 'capital of beer'. A place where the brewing culture and university is absorbed into the fabric of the city. Katholieke Universiteit Leuven's tentacles spread into almost every aspect of life, even researching the science of beer and using the UNESCO heritage, the 13th century 'Great Beguinage', once a closed community of pious women, as part of the campus. Embedded within the university, there is even the KU Leuven Institute for Beer Research.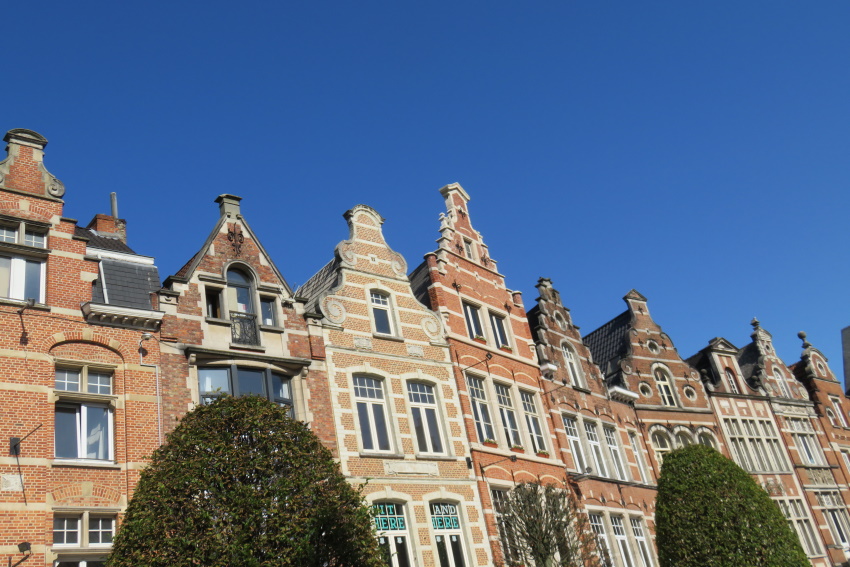 Leuven's Flemish Gables in the Oude Mark
During the course of three weekends in April, Leuven opens for business with a series of beer tours, tastings and brewery visits. The city is renowned for its reputation for excellent beer and will feature several innovative and artisan beers from Belgium, utilising a unique venue in the historic De Hoorn brewery, the site of the original Stella Artois brewery. The first event is the 'Leuven Beer Innovation Festival', a platform for innovative craft breweries. This is followed by 'Food and Hops' with beer tours, tastings and brewery visits, before culminating in the 'Zythos Beer Festival' the largest beer festival of Flanders and is a 'must-see for every beer fan who can explore over a hundred breweries producing over 500 different types of beer.
Students and beer has always been a winning formula. Leuven backs up this equation, with Belgium's oldest university dating to 1425 and the world's largest brewing company 'AB inBev', producers of Stella Artois; a visit and tour is a must to see this huge operation in action.
The youthful vibrancy of Leuven, is framed by historical edifices; following the main artery from the rail station, brought us to the Grote Markt (town square), 'Oude Markt' and palatial university library on Ladeuzeplein. Formations of bicycles criss-crossed the Grote Markt in front of two architectural sculptures, the late gothic 15th century St. Peter's church, and the statue covered façade of the spectacular 'Stadhuis' (town hall).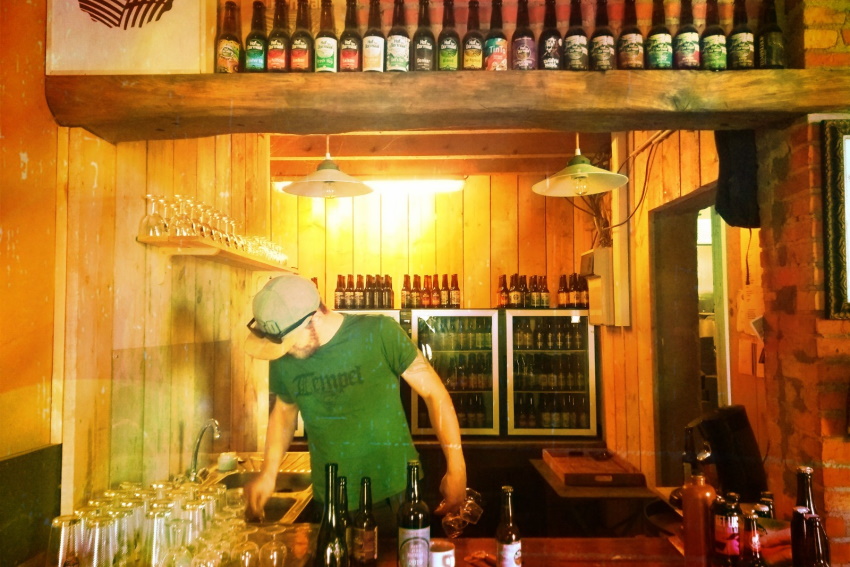 Hof Ten Dormaal Micro-brewery Leuven

Brimming with bars and known as the 'longest bar in Europe', the Oude Markt is crowned by a series of Flemish-style gables, amalgamating KU Leuven's earliest university building , through which every student has and must pass; the Flemish-Renaissance style library, another unmissable student haunt.
Immediately outside the older part of Leuven is 'Vaartkom & Sluisstraat', a former industrial district being transformed through regeneration, with 'Brouwerij De Hoorn' – the old brewery building at its heart, where in 1926 the first Stella Artois was brewed; the brewery's lineage stretches back to 1366 before Sebastian Artois took over as master brewer in 1708.
Close to Vaartkom is where the modern brewery pumps-out Stella Artois to over 80 countries and tours are offered, as they are at several craft beer micro-breweries in the rural outskirts of the city. Our visit to 'Hof Ten Dormaal', a family-run farmhouse brewery cultivating their own grains and hops, before turning it into an exciting range of craft beers was a journey that Jef Janssens, the family master brewer took us on; "we are not scared to experiment" he said as he placed a 'Hemp' beer called 'Summer of 67' next to a limited edition 12% Belgium Blond Ale aged in Jura Barrels, on the table with a heavily tattooed arm.
Nuremberg – Tunnels and Red Beer
Nuremberg is a truly impressive MICE city in its own right. It is home to more than 120 national and international fairs with 35.000 exhibitors and 1,5 million visitors (26% of them are international) the most important fairs are for example the Toy Fair, BioFach (Organic Fair), It-sa fair (it-security fair), FachPack (fair for packaging), BrauBievale (beer fair) and many more.
The Nuremberg International Congress hall now has a new hall '3C' which was designed by the late great Zaha Hadid; this will further consolidate a healthy flow of delegates. 70% of all overnight stays are business-related whether visiting fairs, congresses or business trips. Therefore, there is always a great need to explore, understand and experience the city, one such way is below the ground in the historic beer tunnels.
"Beer saved us"! These were the sentiments of Nurembergers who survived allied bombings during WWII, having sought refuge within the 13th century subterranean rock-cut beer cellars, which had taken 400-years to complete. This wasn't the only time 'Beer' was seen as a saviour, having replaced the undrinkable waters of medieval times. The red-sandstone walls still scarred by tunnellers and glow-in-the-dark phosphorescent plaques illuminating exits in WWII linked periods of history, just as the beer brewing purity laws of 1303, decreed by Nuremberg council, still characterise the city today.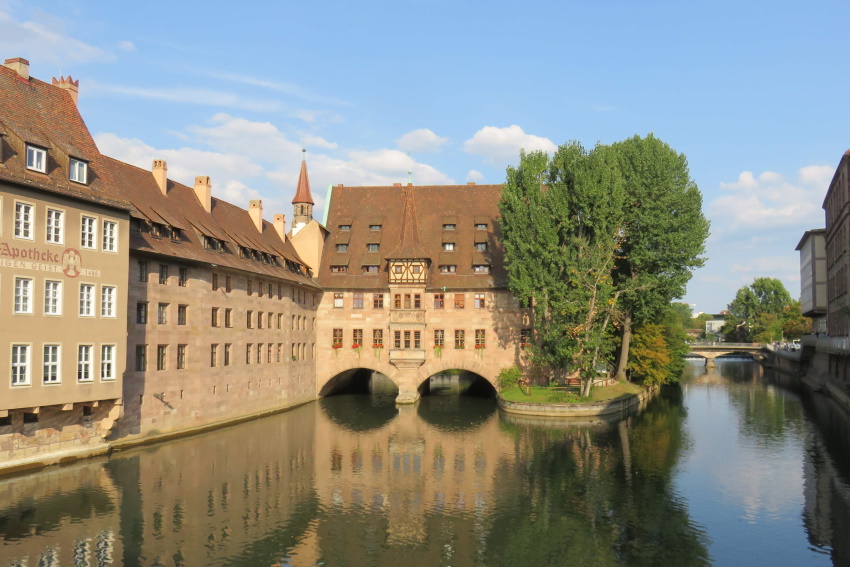 Photogenic Nuremberg
Our descent below the surface, began directly behind the Albrecht Dürer statue, which alongside the nearby 16th century artist's house, incredibly survived the WWII intact. The kilometres of tunnel network even stretches beneath the 'Imperial castle', once one of the most important royal palaces of the Holy Roman Empire, which still peers down on Nuremberg's photogenic centre. The tour ended as we blinked back into daylight, emerging from below into the courtyard of 'Hausbrauerei Altstadthof', (brewery) to sample their malty Rotbier (red beer) and single malt whiskey (made from distilling beer).
Crossing the border and pine covered forests between Germany and Czech Republic, brought us to our final city destination, Pilsen.
Pilsen – Beer above and below the ground
Standing atop St. Bartholomew's Church bell tower within Namesti Republiky (Republic Square), brought history, heritage and industry into focus across the patchwork of rooftops; from the sinewy chimney stacks representing Pilsen's ongoing industry in the form of 'Skoda' and the world-renowned Pilsner lager factory 'Pilsner Urquell'. Other notable buildings included the elaborate Moorish-Romanesque style 'Great Synagogue' and frescoed renaissance façade of the old town hall.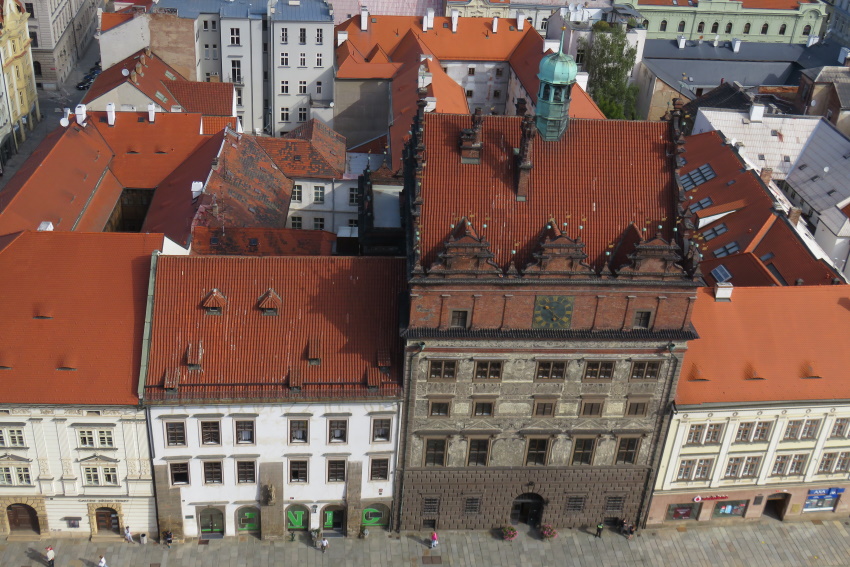 Pilsen Town Hall from Chruch spire

As with Nuremberg, Pilsen's history has a subterranean dimension, with kilometres of 14th century beer tunnels and vaults, accessed via the Pilsner Historical Underground Museum. Locking the wrought iron gate behind him, we again found ourselves snaking behind our guide as he explained early medieval finds and water wells, once numbering over 300.
These tunnels would have connected at some time with the beer cellars of our next stop 'Pilsner Urquell Brewery' several kilometres away, which was founded in 1839 under the stewardship of Bavarian master brewer Josef Groll, who created the first Pilsner-lager in 1842. All of which was explained during the brewery tour which was expertly narrated as we descended the brewery cellar complex, where we could tap our own Pilsner straight into our glass from huge oak barrels.

In a country that consumes the most beer per capita in the world, the chance to bathe in it at the 'Purkmistr microbrewery' on the outskirts of Pilsen, was no surprise. Maybe this is the 'ultimate incentive' for many and a fitting way to end this beer-hopping rail tour. Being submerged in several litres of unfiltered and unpasteurized beer, mixed with water containing crushed hops and beer yeast, is meant to support blood circulation and skin nutrition. The only tap associated with the bath, was the one to fill your glass with beer. This would help MICE planners think up their next theme and journey by Interrail; with rail access across 31 European countries the only limit is their imagination!
Fact Box: For more information go to:
Interrail - http://interrail.eu/
Rotterdamandpartners – https://en.rotterdampartners.nl/
Visit Leuven - https://www.visitleuven.be/en
Visit Nuremberg - https://tourismus.nuernberg.de/
Visit Pilsen - https://www.pilsen.eu/en/tourist/
By Ramy Salameh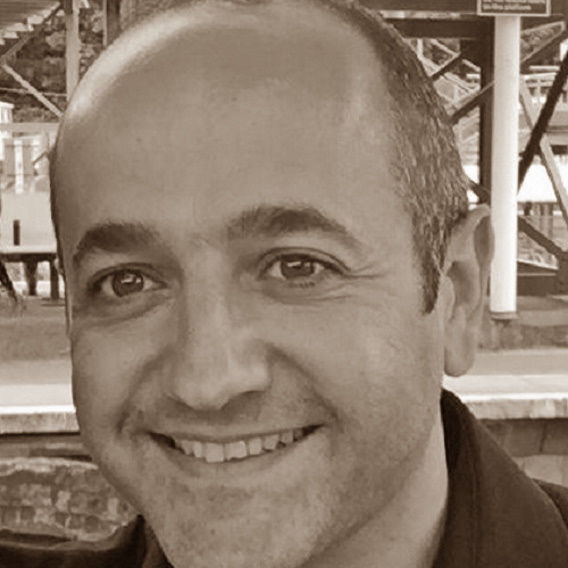 © Ramy Salameh Newsroom
Reporter