Are you ready for a change?
It must have been the thought when the fifteenth century men set sail to the sea, aboard small caravels, engaging the Discoveries. The truth is that, in successive expeditions, they added new worlds to the world, in Africa and Brazil, or found new ways to get there, as to India.
Legend has it that it was in the Algarve, near Sagres, that the son of King João I of Portugal, Infante D. Henrique, lived. And despite never having sailed, he gathered Christians, Muslims and Jews who were interested in navigation, maps and boats. Together, they began the globalization of our planet.
It doesn't matter much if things happened exactly like that. The myth is built and history is destroyed. And what remains is the outcome, overwhelming in genius, science, inventiveness, courage and perseverance.
Now imagine being able to bring your next meeting or incentive there... You don't have to worry about plane, train or car transportation. It exists. You don't have to worry about quality four and five stars hotels. They exist. You don't have to worry about historical or modern venues. They exist. You don't have to worry about competent DMCs and PCOs. They exist. You don't have to worry about good food, including fish and seafood, and fine wines.
They exist. You don't have to worry about the destination's good weather and safety. They exist. And if you need an international race track for your event, do not worry. The Algarve also has it.
And if it is true that the work of motivated people is more productive, then all you need to do is to place your meeting at the hands of "people who know how to host business tourism and have an array of original and suitably equipped infrastructure on offer".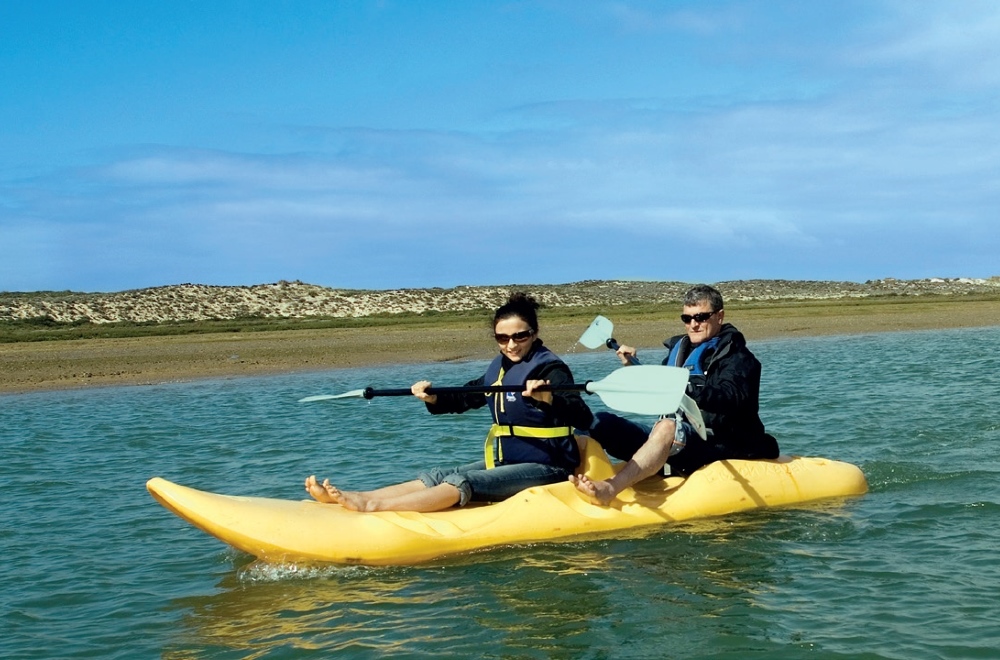 Nature in its purest form
It may come as a surprise to you that 70% of the Algarve coast is classified as a natural reserve. There are 140km of stunning scenery, where you can perform all the outdoor activities you can imagine: hiking, mountain biking, jeep tracks, bird watching, diving... For the first time in the same place, four ships were sunk off the coast of Portimão, united by a common story. They all belonged to the Portuguese Navy and together they form an artificial reef that is unique in the world, with optimal conditions for marine life proliferation.
Whether in Ria Formosa Natural Park or in countryside Serra de Monchique, you will always find a different scenario. Beaches and transparent waters, crags and cliffs, caves and mountains.
There is much more to discover in a place they call Europe's most famous secret. "It is no accident que the Algarve is becoming increasingly popular as a business tourism destination, made possible by the balanced mix of business and pleasure that it offers".