Take your event to another league
There are many events that take place in the Sport Lisboa e Benfica stadium throughout the year.
In addition to the great demand of the Benfica Corporate Club, there are countless customers who, although they are not part of the Corporate, carry out their corporate and leisure events here. In addition to this natural demand, from customers who have gone through our facilities, there is a huge effort to communicate that we are able to receive any type of event, national and international.
The multidisciplinary team of Benfica Events can deliver turnkey projects. The experience in organizing large events and great exposure, allows us to achieve an incredible level of excellence and a unique imagination to renew projects. The versatility of the team also allows Benfica Events to work in all kinds of events, from an event for 20 people in a room of the Sport Lisboa e Benfica stadium to an event for thousands and thousands of people in the center of Lisbon.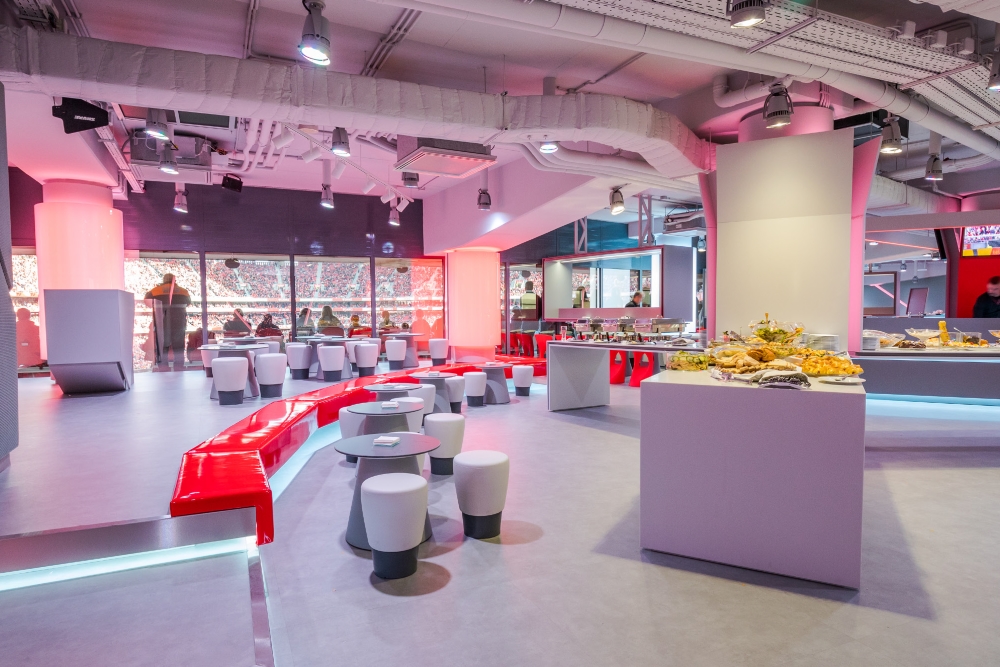 It is natural for a company to consider the stadium of Sport Lisboa e Benfica to hold a sporting event. The fact is that our stadium is already referred to by many companies as the perfect venue for the organization of large congresses. These congresses have been held annually with around 700 participants, with parallel auditoriums, with speakers presenting simultaneously, with fantastic spaced for exhibition and catering spaces. One must not forget the great parking easiness, for about 2000 cars and the great proximity to Lisbon airport.
The Incentives area is a very innovative new area. On our part, we try to ally ourselves with innovative partners that present truly "outside the box" ideas. Only in this way can we be competitive in a recent business area and as developed as this one.
The companies intend to innovate with all their public, internal and external. Exposure on social networks forces us to be constantly innovating. We make a great effort to form a bigger team with creative and competent professionals, capable of rethinking the business at all time and extend the service portfolio to ensure the expected innovation from event to event.
The Benfica Events is not only committed to organizing an event, but also to create an experience for all the participants.


Benfica Events
Lisboa . Portugal
+351 217 219 500
benficaeventos@slbenfica.pt
www.slbenfica.pt/events