'UpperEat' – A business with the appetite for growth
# tags: Restaurants , Technology
Interview with Founder & CEO, Louise Koefoed.
Entrepreneurship, Tech Start-ups, Sustainability-in-business, digital transformation, strategic alliances are all 'buzz' terms used in today's changing economic landscape. Do we really understand their meaning clearly in the context of our own businesses or in the context of how these business can integrate with other public and private sector organisations within any city, region and marketplace? Maybe the best way to understand this is through Entrepreneur Louise Koefoed, Founder & CEO of 'UpperEat', a business which is not reflecting these 'Buzz-words' but using them to drive future growth. The business was born in Spain but has the 'appetite' (if you excuse the pun) to move into markets across the world.
Koefoed has taken advantage of a gap in the market, centred on the simple 'Business Lunch', where the choice of restaurant has often been a snap decision with no real thought to the specific needs of 'your corporate guests'. Using this seed of an idea, Koefoed has developed a powerful technology platform that in the long-term will save money for the corporate clients and increase traffic for restaurants stuck with mid-week empty tables. 'UpperEat' is also proving to be a tool which will make life easier for Event Planners/PA's and the knock-on effect could help cities spread economic positivity through 'UpperEat' portfolio of Restaurants, for those who sign up as members to the platform.
The age-old adage is the "Simplest ideas are often the best" – read on and understand how Louise Koefoed has taken a simple idea and created a flourishing business with huge potential:
As an introduction for our readers, can you briefly summarise the business model of 'UpperEat' and how you first came up with the idea?
I think the best way of creating a new business is finding a need in the market. And this was the origin for us. We realised that restaurants, in general, don't have a professional manner of commercializing their tables and this is why they don't fill more than 40% of their tables during the week (at least in Spain).
So we created "Executive Restaurants of the World" in 2017, bringing together a number of corporate restaurants (marketplace), achieving our first metrics increasing sales of our restaurants. After the first year, we also realised that companies used us as their trusted reference for booking restaurants.
As we wanted to grow in the number of restaurants, reservations, companies and also destinations, we needed our own digital platform to connect our marketplace directly with the corporate client (first B2B booking tool). This is why we created UpperEat.
But UpperEat is more than a booking tool for companies. Those years gave us the experience and reference of how companies work with other suppliers like travel agencies or transportation, centralizing all operations through one channel (from booking to billing) looking for cost savings (time and money).
UpperEat for companies is that one supplier of restaurants, which offers them a selection of corporate restaurants, negotiated rates, reports, easier VAT recovery, best service as well as other special treatments. In the end, we make them save up to 40% in time and money.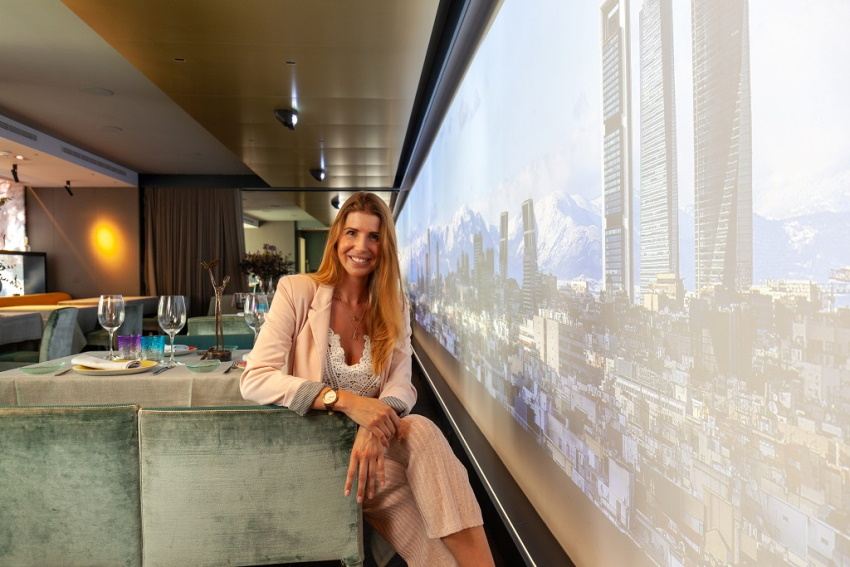 Presumably, you realised quickly that the 'business lunch' was often a 'spur-of-the-moment' decision with little thought going into whether the restaurant would be suitable for corporate guests, and that was your 'Eureka' moment….would that be a fair summary?
Well, normally business clients follow their own habits. They have their favourite restaurants where they often go as they feel safe (they know the product, the owner, the contact is easy…). But, what if you give them the same "safety" and open up a scope of 200 restaurants through the same channel? In the end you know the client very very well. This is our power to make them live an excellent experience and this is where our tech makes it easy, as we have AI.
You have clearly found a niche in the Hospitality sector, focusing on business lunches, corporate events and making that whole decision-making process much more efficient, is this your key USP?
It is one of them, yes. It's clear that focusing, developing and professionalizing a niche is fundamental. But it's also a key to give two different services to two different clients. We speak their language and we know what they expect from us.
You were a finalist of the 2nd UNWTO Gastronomy Tourism Start-up Competition, did this cement in your mind that the concept you had created would fly in proceeding years?
Of course, we want to fly high!! Being first is an opportunity to go deeper and higher in the niche. Companies and business clients also travel a lot and have offices around the world. Identifying those cities and spreading our marketplace is on our path. We are finalising 2021 with 100 restaurants in Spain and hopefully next year we will be in more countries.
UpperEat is not just benefiting the corporate client, but will help high-end restaurants drive traffic during the mid-week lull; what has been the response from the restaurants you have approached?
In general, restaurants in Spain have basic knowledge about commercialising their tables and how to grow their business. On that basis, it is nice to have uncovered a whole new world of possibilities for them, to work with them hand to hand, increasing their midweek bookings by up to 200% and to have increased their average price. This can only be made with passion and we need them to trust on what we are doing and how to do it. Those who have followed our instructions and operative, are the ones that have made bigger differences in terms of selling.
We have a saying in Spain, "zapatero a tus zapatos" ("shoe maker to your shoes"), which expresses very well that everyone has to be an expert in their own field. We are experts at selling and we know what the corporate customer is looking for.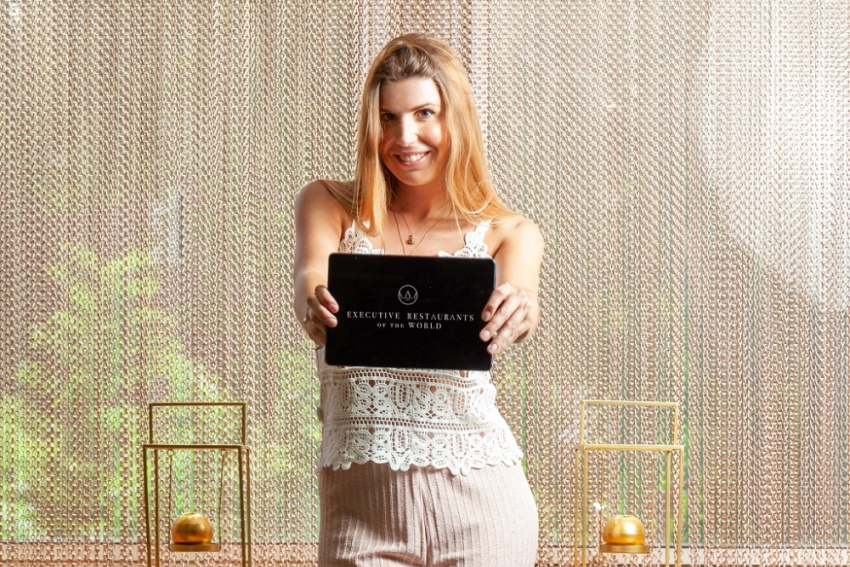 As we discussed there is huge scope for 'UpperEat' to be a tool employed by Conference/ Event organisers, exhibition planners/ CVB's, Group Travel all of whom bring travellers to a city looking to match them with the right restaurant/ venue – do you have any examples of the MICE industry currently using 'UpperEat'?
We are already creating unique channels to sell tables from our restaurants (becoming the first "table bank") to other providers like Travel Agencies (Globalia Corporate Travel), hotel groups, etc…
Your Company is heavily driven by technology; the membership platform offers a complete solution covering the booking of business lunches all the way through to managing the corporate expenses; what other benefits does it have?
Well, we save them up to 40% (time and money) centralizing all operations and controlling meal expenses including:
- A selected group of validated restaurants (filters can be applied) which fit their needs, at any time, with best service, priority of reservation…
- Negotiated rates for everyone in the company complying with their spending policies
- Reports for their purchasing manager and controller
- Centralized invoicing - easier VAT recovery
- Loyalty points ("Kokkens"): for PA's, directors, presidents... In between others.
How important is 'UpperEat' for saving money in the long-term and which corporate clients are already members?
It's about a whole new 360º Experience. UpperEat complies with their spending policies as well as employees' happiness, offering them unique experiences at the best restaurants and with the best service. We take care of them from the first request to their centralized billing and loyalty points. UpperEat meets sustainability as well, reducing carbon footprint and paper consumption (complying with 3 SDGF). We actually work with more than 250 companies which are booking at our restaurants, such as Repsol, Stryker, Accenture, Telefonica, Campofrio, Indra, Abbvie…
You have even created a loyalty programme which rewards those tasked with booking restaurants through UpperEat, can you explain this a little more?
Yes! It is called "Kokkens", and they are beautiful chef hats. Everyone who books at our restaurants through UpperEat (PA's, board of directors…) is rewarded receiving points that can be changed for unique experiences with their colleagues. This is a whole new world of luxury & corporate experiences!
If you future-gaze what do you want 'UpperEat' to have achieved in the next 5-years?
In 5 years we calculate every restaurant will have raised around 80% of their occupation during weekdays (right now they maximum fill the 40% of their tables normally without us), giving unique experiences to our companies.
One of our major purposes is retaining business clients with us (that would make us so happy!), growing up with them to other cities and transforming the way restaurants serve and take care of corporate clients.
We have already made an important step being the first ones! Of course in 5 years we want to be at every business city in Europe, and who knows if Asia or America is on our way!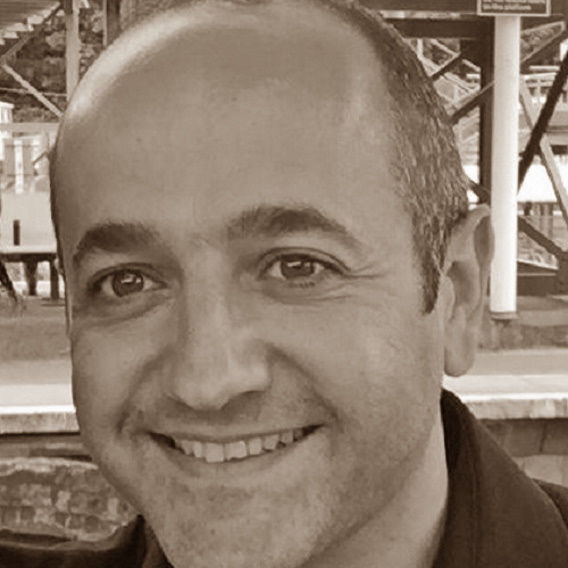 © Ramy Salameh Newsroom
Reporter