Each of the CAOA's experiences reveal a chapter of Australia's cultural narrative
# tags: Incentives
Cultural Attractions of Australia (CAOA) Interview With Executive Director, Annabel Sullivan.
Cultural Attractions of Australia (CAOA) is a collective of some of Australia's most iconic landmarks, each with their own heritage, narrative and position in the country's DNA. The CAOA forms part of Tourism Australia's initiative "Signature Experiences of Australia Program". CAOA introduces the global travel industry and traveller to some of Australia's most iconic landmarks, through 'experiential' means, allowing them to engage with the deep-rooted culture of the nation using all the senses. These behind-the-scenes experiences are aimed at bringing to life the many cultural, creative and sporting stories of Australia, and to give voice to the bricks and mortar of these venues which have witnessed so much; "If only these walls could talk" is a well-used adage, yet CAOA is a vehicle which allows those closest to these landmarks, from curators to professionals, to give voice to those very 'bricks' and the foundations that have built-up Australia to become the country and global tourism hub it is today.
Travellers' appetites have grown avariciously for 'experiential tourism', with emphasis on greater cultural and environmental awareness, and the need to preserve, protect and evolve heritage effectively, driving the 'soft power' agenda.
Tasked with running the evolution of the collective is Annabel Sullivan, a tourism industry expert with decades of experience across various segments of the industry, specifically within the MICE arena. Ramy James Salameh was delighted to pose her some questions as the 'collective' moves into a new phase: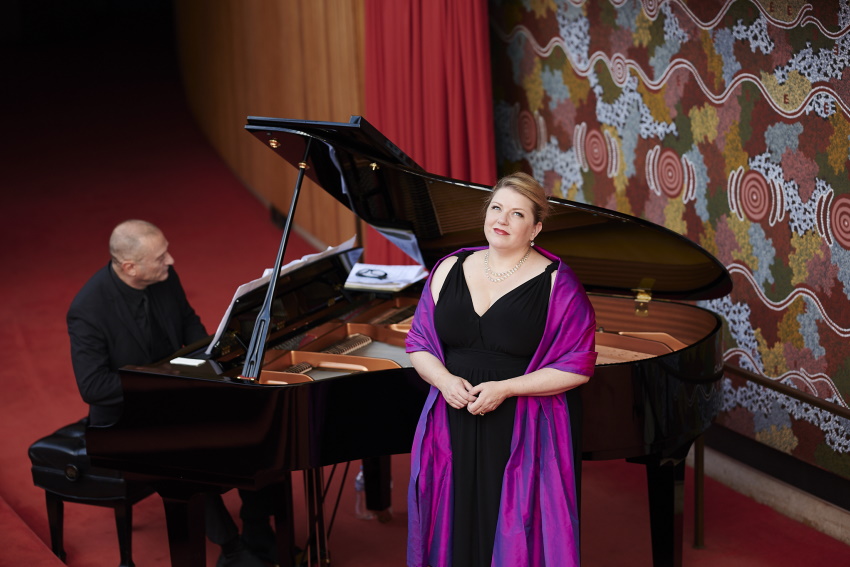 Sydney Opera House - Taste of Opera Private Recital, Cultural Attractions of Australia, Image credit Jaimi Joy


You have been given quite a mandate to present the best of Australia's cultural offering to the world as Exec Director of the CAOA, how do you intend to build on the work already started since inauguration in 2019?
We are maintaining a profile in international markets. Since our establishment, CAOA and our members have worked hard to build a profile in international markets and we continue to do that by participating in international trade and media events like IMM-UK, ATE and providing content for the Aussie Specialist Program etc. Also, increasing the awareness of CAOA in the domestic and New Zealand markets; Australian travellers are using this time to experience their own back yard differently. They're looking for bespoke experiences that will provide them with more authentic interactions and leave them with lasting memories. Many of the experiences offered by the members of Cultural Attractions of Australia will do just that. They are guided by passionate experts in their field who share their special insights to help bring the people and places to life.
Do you plan to expand on the current portfolio of partners' bespoke experiences within the collective and if so, which new experiences can the traveller expect to see in the future?
Expanding the portfolio will always be on the agenda. I am in discussion with several attractions keen to join CAOA – I will have to let you know who they are once they are officially on board. What I have noticed right now is attractions are looking to be a part of something greater and they recognise there are benefits from being a part of collective that brings together like-minded attractions.
An advantage of being a part of CAOA is we offer additional representation into markets, mediums, networks, and opportunities that they may not always be able to access. Being a part of Tourism Australia's Signature Experiences Program cannot be underestimated – the support they provide to the program delivers excellent opportunities for all members. Individually each member of CAOA offers great potential to create compelling tourism product to attract and meet the needs of this increasingly important cultural tourism market. However, when this array of experiences is brought together and showcased as a collective, they become a formidable proposition and a cultural beacon for brand Australia.
CAOA is tailor-made for the 'Incentive' market with bespoke and behind-the-scenes experiences, which are pre-packaged and ready to go. Are these types of 'incentives' a key part of your plan/ role to also help drive Australia's MICE sector, utilising your experience in the MICE sector?
I do have an extensive MICE network and I plan to bring to their attention the bespoke experiences that as you've said are tailor-made for the conference & incentive market. In conjunction with Business Events Australia, we recently put together a Business Events flyer so having tools like this is one way to raise the awareness. Many of the signature experiences offered by the members of CAOA would be perfect inclusions for conference or incentive programs. They offer exclusive access to attractions, whether pre- or post-opening, behind-the-scenes experiences, or access to experts. We offer experiences that could be suitable for welcome receptions right through to partner programs. Imagine a welcome reception at the Sydney Opera House including a private opera recital – this is what our Taste of Opera at the Sydney Opera House offers.
Will the work of the CAOA and experiences within, be used as a tool to attract larger events/ congress bookings especially for the cultural attractions which have substantial MICE orientated spaces?
Most of the attractions offer outstanding conference and meeting venues in their own right and many of them would be suitable for conferences. Conference organisers are always looking for elements to help attract more delegates and adding one of the creative experiences within the collective, into a conference program, would help make their program not only more appealing but more memorable. Each of the CAOA's experiences reveal a chapter of Australia's cultural narrative and they are a way to connect people with Australia's past, present and future. A current trend is for meetings to deliver more purposeful experiences by including elements that offer meaning, innovation, and insight – incorporating a CAOA experience would help achieve that.
Australia is often at the forefront of innovation within the tourism sector, is the CAOA a prime example of the public and private sector understanding the changing needs and desires of today's travellers, both in leisure and business tourism?
Cultural tourism is on the rise, with three in every 10 international visitors to Australia now visiting a museum or gallery – so yes CAOA is an initiative established in response to meet the desires of today's travellers. In recognition of the growing global significance of cultural tourism, Tourism Australia added CAOA to its Signature Experiences Program. The program was developed to focus on High Value Travellers and their desire to seek out travel destinations with unique and authentic experiences which tap into their passion points.
Today's travellers are increasingly seeking out unique experiences that feed their enthusiasms and passions.
Are the CAOA experiences open for everyone or do the words 'premium experiences' mean you are targeting a certain affluent segment of the travel market?
The experiences within the collective range in price from $80 to $50,000 AUD – we are really targeting the curious, cultural traveller. They are travellers who are motivated to engage with the tangible and intangible heritage of places they visit. They seek authentic, meaningful connections with people and places. These characteristics align with the High Value Traveller who are also motivated to seek out unique and exclusive experiences that connect them to iconic locations and items of tangible and intangible heritage.
Do you see the CAOA helping to preserve the collective of landmarks/ traditions and does it play an educational role for your domestic and international markets?
CAOA fills a significant gap in telling Australia's cultural tourism story. It is an excellent vehicle for presenting this world-class, ironically Australian range of cultural experiences to both the domestic and international markets. Australia's cultural attractions tell the story of how the nation's geographic, ethnic and cultural origins have shaped the nation. They also explore the Australian relationship and reaction to international art and culture, seeing the world through Australian eyes. CAOA provides an opportunity for understanding how our cultural attractions all play a role in telling the story about 'what makes us us' across performing and visual arts, on the sports field and historic sites.
Does the CAOA represent a snapshot of the Australian governments over-arching strategy to invest more in cultural tourism and the soft power agenda?
The value of cultural tourism as a tool to forge and strengthen international relationships, cross-cultural understanding and communication is very significant. As stated by the Australian Council for the Arts, "Arts and culture contribute to Australia's broader interests as potent soft power assets. The arts powerfully contribute to international cooperation and security in a world that is more connected yet more divided than ever. It is of particular importance that Asia is our largest market for arts tourism, making it a soft power asset to support our most significant trade partnerships." International Arts Tourism: Connecting Cultures, Australia Council for the Arts, 2018.
Collectively government, corporate entities, CAOA and Australia's rich and diverse cultural attractions can drive the elevation and growth of cultural tourism and the consequent significant economic benefit to Australia, its States and world-class cultural organisations.
If you future-gaze what do you want 'CAOA' to have achieved in the next 5-years?
Success for me will be:
1. An increase in membership representing Australia's most iconic cultural attraction and ongoing development of experiences that connect travellers with Australia's past, present and future.
2. An increase in collaborative partnerships to become more accessible to global distribution partners
3. For cultural tourism to be recognised as significant contributor to the visitor economy and to drive the elevation and growth of cultural tourism across government and corporate entities.
For more information go to: https://culturalattractionsofaustralia.com/.

Cover photo: Adelaide Oval - courtesy of culturalattractionsofaustralia.com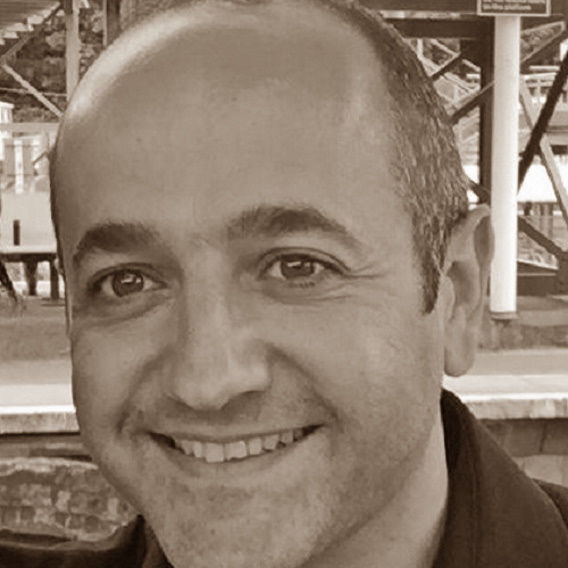 © Ramy Salameh Newsroom
Reporter