Lviv: Hope in war times
# tags: Events , Ukraine , Tourism , Meetings Industry
With a war in its arms, Ukraine is experiencing difficult times. But the country is resisting, trying to not stop living. And that was the spirit of the Lviv Convention Bureau at Conventa.
Lviv is a city located in the westernmost area of Ukraine and, as it is relatively safe, it has welcomed more than 150,000 displaced people from other parts of the country since the beginning of the war. This is where the humanitarian aid centre is located, the biggest volunteer hub, it is the meeting point for diplomacy and the international press, it is there that many companies are trying to keep going. And it is also in Lviv that, even during the war, some national and international events take place.
"Lviv is trying to move forward, trying to live. And, of course, our industry too," said Yuliia Katynska from the Lviv Convention Bureau. When the war began, event professionals "transformed all their work and tried to use their skills to help people". For example, they contributed to the logistics at the train station, when people arrived from other regions of the country, they tried to find them hotels, shelters, transport, city maps, food…
"Our restaurants and catering companies came together and organised spaces for people to have hot meals", said Yuliia Katynska, underlining the union between the entire MICE sector, an industry that tries to advance and organise different types of events, which go through areas such as health, diplomacy and volunteering, for example.
Several diplomatic meetings (official meetings, round tables, forums) and medical events took place – small conferences and training sessions, in which Ukrainian doctors shared with other foreign professionals their experience in treating injuries caused by combat situations. And the same with journalists. "Ukrainian journalists explain how they fight Russian propaganda, what they are doing, what kind of social media they use, what kind of content… International journalists are interested not only in telling people's stories, but also in understanding how Ukrainian journalists are dealing with this whole situation."
Even so, not everything is simple and sometimes in Lviv there are aerial alarms, when it is necessary to look for security shelters, even for these meetings. "People do their best to organise these kinds of things, even during war," she said.
"Opportunity to show the world who we are"


More than nine months have passed since the start of the war in Ukraine and Yuliia Katynska speaks of exhaustion over this situation. But she also speaks of hope and faith in the president, in the soldiers, in the volunteers. "Ukrainians are united."
And the Lviv Convention Bureau is crossing its fingers in the hope that, after the war, everything will go back to the way it was in the meetings industry. "We have a huge opportunity here to show the world who we are", giving those who visit the country the chance to "feel that we have the same dreams, that we have the same routine, that we want to live in a normal country", she said. "I think they will love it!"
Still, the recovery should still take "a year or two". Many Conventa participants were curious to visit Ukraine and the convention bureau hopes that this will happen as soon as possible.
For the MICE industry, Lviv has similarities with some European cities. According to Yuliia Katynska, Lviv does not have very large venues, but it has the advantages of being very walkable, historic, friendly and with several structures for the sector.
The city has 1,500 restaurants and cafes (with different cuisines), 122 hotels (of varied ranges and for different types of groups), 110 venues for events (including a huge arena, suitable for various types of events) and 41 hotels focused on the meetings industry. During the war, two hotels even opened: the Best Western Plus Market Square Lviv and the Emily Resort.
Regarding incentives, there are different types of tours that can be taken in the city and the transformation of areas for events. "We have factories that have been transformed in recent years." Lviv also has a jazz festival, a retro festival, philharmonic, opera, exhibitions…
"We also have a beautiful natural heritage. We don't have sea, like Portugal, but we have many rivers, lakes and forests", she pointed out. And around Lviv you can find a lot to explore. Experiences that Yuliia Katynska also hopes will be enjoyed by Portuguese tourists.
The presence of the Lviv Convention Bureau at the Conventa is the living proof of hope. And what's more, this isn't a day or two deal. "We are talking about the future", she said, stressing the importance of "keeping in touch with our partners" to build "a relationship for the future".
Lviv in 3D and augmented reality


"Our Lviv is very beautiful…", she said. And it is with this love for the city that citizens, companies and entities do everything to return to a normal life. And even to safeguard the heritage, in case the war destroys buildings and monuments, a work of scanning is being done, so that they are digitally safe.
The use of technology to preserve and disseminate the memory and architectural heritage of Ukraine was something that Skeiron did when developing Pocket City AR, a project that consists of a set of three‑dimensional postcards in augmented reality of the country and some cities.
Apparently they are normal postcards, but the experience can be quite different and special. After downloading the app related to the project, it is only necessary to read the postcard with the mobile phone, through the application. From here, the building or monument gains dimension and it is still possible to hear the description and history about it.
The Lviv series consists of eight postcards, which feature the Lviv Theatre of Opera and Ballet, Dominican Church, St. Olga and Elizabeth Church, Potocky Palace, Boim Chapel, Emil Dunikovsky's Villa, Monument to Taras Shevchenko and Monument to Mykhaylo Hrushevs'ky. There are also postcards from Ukraine, Kiev, Kharkiv, Odessa and Chortkiv.
The journalist was invited by Conventa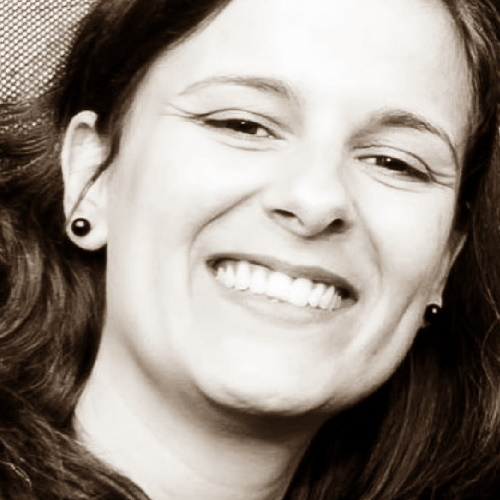 © Maria João Leite Newsroom