Brand 'Berlin' boosted by 'Bestival 2022'
# tags: Festivals , Events , Tourism , Meetings Industry
Is learning to Beatbox from a professional Beatboxer or using coloured tape to create art or watching DJ's spinning their decks alongside contemporary dancers, relevant to a B2B MICE & Travel Event?
The answer is unequivocally YES, especially when you are talking about the city of Berlin and the very experiential and innovative event format of 'Bestival 2022'.
Berlin is often described as Europe's hippest capital; a place where citizens and 'soft power' fuse together to define their unique lifestyle. This liberalist culture, has long characterised Berlin, well before 'soft power' became a thing. So, Bestival 2022, was a chance to return to Germany's capital and hope that the city's core DNA had not been eroded in this post-COVID era.
Berlin's unique magnetism
This core DNA has kept me returning to Berlin for more than a decade, collecting memories and experiences, such as visiting the legendary techno club 'Berghain' with nightlife guru Henrik Tidefjärd, owner of Berlinagenten.com, and delving into the darker side of Berlin's tumultuous history, with a subterranean bunker tour led by Berliner-unterwelten.de.
I have also witnessed the city through MICE tinted glasses, having attended Leica's 'Oskar Barnack Photography Awards' at 'St. Elisabeth's Church'; a venue sitting within the verdant 'Church Park' of the Mitte district. Also, discovering the dining and dance incentives available at venues like 'Spindler & Klatt' or making music within the recording studio of 'Nhow Berlin Hotel', both located beside the River Spree.
Among the 800-strong Bestival attendees from around the globe, we all shared a nervous optimism, that the Berlin of our past experience would still offer the same magnetic appeal, allowing each of us the ability to convince our audiences, clients and future delegates, that Berlin today, is not only open for business, but as innovative, diverse and dynamic as ever.
Restarting events & tourism
Bestival 2022 was designed to give attendees the ability to engage with the city on their terms, using experience-based content, myriad city partners and a Berlin Card offering mobility. The event is part of the larger "Restart" programme for Berlin's event and tourism industries and was funded by the Berlin Senate. The Restart strategy already seems to be paying dividends:
Burkhard Kieker CEO Visit Berlin commented: "Since June (2022), we are almost at pre-COVID levels concerning visitor numbers; 11million overnights and 4.4million guests, which still makes us number three in Europe, together with London and Paris".
Bestival was curated to represent the best-of-Berlin and which continues to make Berlin a globally attractive tourism destination. Participants were encouraged to create their own itinerary selecting specific areas of interest from the 'five worlds of experience': Sustainability/ Urban Jungle; Wild Berlin; Glamour & Lifestyle; Berlin Innovative; Arts & Music.
"Bestival offered so many fun and innovative activities, such as fashion shows, interactive-games, wellness drinks and even boat tours. It's an ideal platform to connect with contemporaries and to create a genuine bond and mutual trust" stated Nishta Trehun, Event Planner – kitty-party.de
The city-wide event also presented an opportunity for Berlin to showcase various venues in action. The opening ceremony of 'Bestival' took place at 'The Kino International', a single-screen cinema, situated along Karl-Marx-Allee in the former East Berlin, designed by Josef Kaiser and Heinz Aust in 1963. On the opposite side of the avenue the legendary Café Moscow, another iconic landmark, hugely popular during GDR times, became the fulcrum of this year's business festival.
Café Moscow's light-filled spaces and open atrium provided dedicated areas to interact with aspiring fashion design students, delve into the pop and street art scene with known artists and listen to several DJ sets all at the same time, across a single afternoon. Interweaving between the visual and sensory experiences, a range of lectures and discussions explored the challenges and opportunities faced by the industry, this included the potential of augmented reality, sustainable event planning and a panel discussion on 'Clubs and their importance for the cultural diversity of Berlin'.
Legendary nightlife
Berlin's subculture and party scene is truly important to the city, as it has become synonymous with Berlin's reputation of independence, hedonism and reinvention. These were sentiments reflected in the club scene panel discussion with Katharin Ahrend of Club Commission Berlin and Pamela Schobeß, Managing Director of Club Gretchen. Berlin's nightclub venues have always been innovators and emotion-makers, both experts agreed.
Following the 'Wild Berlin' theme Leonie Garner, DJ & Media personality guided our group by boat (Berlinliquide.com) to the hottest clubs beside the River Spree. These clubs are more than social venues, they often represent Berliners need for freedom, self-expression and in some cases are developed into urban regeneration projects. This is no better encapsulated than by Holzmarkt cooperative (holzmarket.com), a citizen-owned and multi-faceted creative cultural centre, located by the banks of the Spree; a successful community project, providing an alternative to the capital-driven real estate market.
Sustainable events
Bestival 2022 rightly reminded us all of our collective 'sustainable' responsibilities, showcased by vegan or vegetarian catering throughout and a strategy from conception to activation, based around "Sustainable Meetings Berlin" criteria. The aim is to implement "Bestival" in a long-term and climate-neutral way.
With this in mind, I selected to join mikes-sightrunning.de – a tour designed for business travellers and tourists, keen to see the landmarks of central Berlin via a running tour with a specialist guide, over a course of 6km, starting and finishing at the Brandenburg Gate.
This was fitness on foot, boosting one's mental and physical well-being whilst ticking off many of the city's main tourist sites in just one hour. One of many advantages was the agility to follow the guide into courtyards, along river paths, even into alternative cultural hotspots such as a chocolatiers or to admire the impressive work of architect Jean Nouvel within Galeries Lafayette.
Berlin is known as a place of openness, opportunity, individuality and these factors made it ideal to bring specialists from the event and travel world to 'Bestival'. This was a 'live' event platform to discuss current industry challenges and future-focused initiatives to support Berlin's MICE and travel sectors, but maybe most importantly of all, it was to evoke an emotional and creative connection with the city.
"The choice of suppliers meant it was easy to schedule hotel/ site visits for properties across Berlin, alongside catering companies. As an event planner, I'm always hunting the right locations, so Bestival's 'Long night of the hotels' evening where so many hotels opened their bars, bedrooms and MICE facilities to delegates, was so useful" Nishta Trehun concluded.
For more information go to: https://convention.visitberlin.de/en
Hotel: https://www.hilton.com/en/hotels/berhitw-hilton-berlin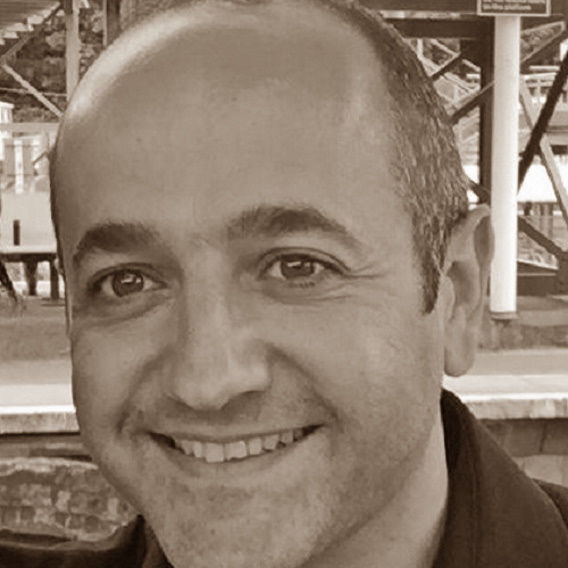 © Ramy Salameh Newsroom
Reporter