Budapest impresses 'MICE Business Day' attendees
# tags: Hungary , Events , Meetings Industry
MICE Business Day Budapest happens just once a year – Event Point International covered this unique event from a buyer perspective and found a city brimming with suppliers, hotels and historic venues ready and waiting to accept every type of MICE event.
What could be more Hungarian than a meal consisting of 'Traditional Goulash Soup', 'Paprikash Supreme Chicken Breast' and 'Golden Walnut Dumplings' as desert, enjoyed within a historic and yet contemporary setting - The Grand Hall Restaurant & Lounge' – located within one of Budapest's newest boutique hotels called 'The Mystery Hotel Budapest'. The fabulous period property has been brought bang-up-to-date and can be classed as a kitsch, cool, cosmopolitan and very on-trend place to stay or hold an event.
When one sets foot inside the hotel's 'Grand Hall Restaurant & Lounge', it feels like a baronial hall cum ballroom, with a vaulted ceiling adorned with frescoes and linear geometric patterns, a nod to ancient Egypt. This Palace was Built by the Hungarian Freemasons in the 19th Century, and that sense of intrigue and dare I say 'Mystery', still holds true, hence the fitting hotel name. Interior designer Zoltan Varro, has used optical illusions and a reinvention of old artistic masters to re-imagine a lavish setting.
The Mystery Hotel encapsulates Budapest's pull for a new generation of MICE planners, when considering where to bring their next event; the Hungarian capital should be high-up on the agenda. So many historic facades, hide many diverse and impressive spaces, many of which have been tailored to cater for today's clients, but always retaining and preserving a link to the past.
My culinary adventure was just one of many other experiences, which book-ended the primary reason I was in Budapest: 'MICE Business Day' - organised by Turizmus Ltd in conjunction with the Hungarian Convention Bureau on November 10, 2022. The day was constructed around the central theme of 'sustainability', bringing together 550 professional guests comprising of buyers, suppliers and travel trade industry personnel.
The annual event was hosted within the Anantara New York Palace Hotel, another of the city's finest residences, which transports guests into a 'Belle Époque' wonderland of marble, intricate carvings, columns, chandeliers and frescoes. Even breakfast is served in the 'New York Cafe', which played host to many of Budapest's great artists, poets, writers and thinkers for over a century.
Level one of the hotel is dedicated to meeting spaces and provided the palatial setting for the morning conference covering key topics of climate change in the meetings sector, fixing travel retailing and making flying more sustainable. This was followed by a series of speed networking meetings; an important opportunity to develop business connections and to discuss venues across the Hungarian capital and beyond. Suppliers brought much diversity to their offering, with clear emphasis on wellbeing, sustainable and adaptable venues.
The day before the conference, the 30+ buyer delegates from Israel, Turkey, Spain, France, Belgium, UK and neighbouring countries, got to see some of Budapest's best hotel MICE facilities and some truly beguiling event spaces which offered the latest event technology, but always cleverly wrapped within layer upon layer of architectural and historical resonance. That will always be a key USP for the Hungarian capital, alongside world-famous spas, cruising on the Danube, the incredible landmarks split between 'Buda and Pest', and the competitive pricing across all product areas.
The MICE buyer group also got to see the 'House of Music Hungary' – set within the grounds of City Park, it has already become an iconic building even though it only opened in January 2022; it was designed by Japanese star architect Sou Fujimoto. The gold-leaf design, undulating canopy punctuated with holes, creates a seamless extension between the nature-focused setting of the park, whilst taking visitors on a journey into the world of music. This is already one of Budapest's most unique contemporary event venues.
For buyers seeking monumental and dramatic spaces, the Museum of Fine Arts stands proud next to 'Heroes Square', bringing the absolute 'wow' factor for event planners who have four major halls and inner courtyard to choose from. The magnificent and recently refurbished former Riding School on Buda Castle Hill, is classed as one of the city's most elegant event centres offering state of the art technology to hold myriad activities. Our group also dropped by several major MICE hotels including the Hilton Budapest Hotel, Kempinski Hotel Corvinus Budapest and Matild Palace, completing a comprehensive slice through Budapest's MICE capabilities.
Attending on behalf of Panoptic Events, the city certainly fits into current MICE sector trends regarding sustainability, wellbeing and even in attracting digital nomad workers to Budapest. The managing director of Panoptic Events, Craig McGee, himself a digital nomad has already sized-up the city when designing his new remote working lifestyle, which has been running for a year and a half and included a 53-day, 11 country knowledge-building, business and events journey. He passed through Budapest and used his visit alongside other cities, to help conceptualise how to run his business from anywhere, he stated:
"Budapest was part of my epic journey as a digital nomad, I found the city really does offer value for money, the technology infrastructure to allow me to run my business in the city, but as importantly plenty of venues and synergies with client briefs to bring them to the Hungarian capital".
For more information:
Turizmus Ltd - https://turizmus.com/
Budapest Convention Bureau - https://budcb.hu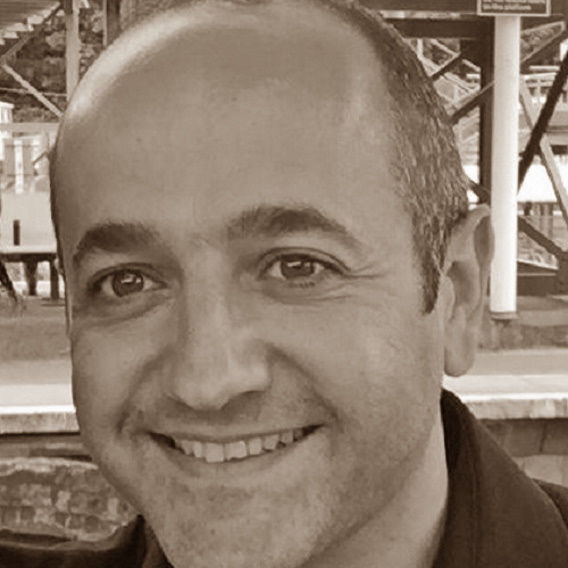 © Ramy Salameh Newsroom
Reporter