Manchester is 'United' for events
# tags: Sports , Events , Meetings Industry
Event Point International's correspondent, Ramy James Salameh, headed to Manchester for 'Media Getaway' - Travel Connection Group's inaugural networking event outside of London. He found a future-focused city adding new layers to their world-class event portfolio in a sustainable, green and citizen-friendly way.

"Time Out Magazine voted Manchester the 3rd best city in the world in 2021" remarked Andy Burnham, Mayor of Greater Manchester, during 'Media Getaway' an inaugural event at the Hyatt Regency Manchester.
His opening address to around 100 gathered media and suppliers, ahead of two-days of networking between UK & International travel brands and journalists, certainly set the right tone. Burnham highlighted the resilience, creativity and entrepreneurial characteristics of Manchester and the many new projects which will shape the city's future, with emphasis on sustainability and green spaces, with the aim of being carbon-neutral by 2038.
"Mayfield Park will be Manchester's first city-park in 100-years" he continued; a natural habitat spread across 6.5 acres of diverse green spaces, is being designed around the needs of city inhabitants, and links to developing mental well-being in urban planning. Next door, 'Freight Island' a venue combining al-fresco and internal zones styled as a 'market' offering eateries, inventive bars, live music and a soon to open roller-skating park, has become a very popular incentive option. Also, plans are afoot for a disused viaduct to become 'The Castlefield Sky Park'; Manchester's version of the High Line Park in New York.
Manchester, through decades of urban regeneration has developed various knowledge clusters and districts which provide sector-specific emphasis. Media city is now a major hub for the BBC & ITV and has developed into a leading media and tech playground. The Oxford Road Corridor, Manchester's Innovation quarter which runs from the city centre's St Peter's Square, southwards, has already been dubbed the heart of Manchester's knowledge economy, where science and R&D rubs shoulders with commercialising ideas and innovation; this certainly provided a good base for 'Media Getaway'.
Howard Salinger, founder of 'Travel Connection Group', was delighted how well his first 'Media Getaway' event panned out, and how much appetite there was for hosting it outside of London: "most of these events take place in London, so it is refreshing to bring this first event to Manchester and I was pleasantly surprised by attendees' willingness to travel away from the capital".
All delegates were located in one building, either the Hyatt Regency rooms or in the lifestyle apartments of Hyatt House, creating a press-trip vibe amongst invited guests, with, as Salinger professed "36-hours of continuous networking" across the 804 sqm of event spaces in two distinct areas of the hotel. This included the dedicated meeting and events floor on level two, and the 18th floor, which commands spectacular city views. The hotel is attracting a wide range of business and MICE traffic, but being a premium four-star is appealing to pharmaceutical industry events, amongst many others.
The Travel Connection Group is looking to develop further getaways: "this event grew organically out of my other products 'Social with Media – Zoom-In (virtual) and Zoom-Out (live networking)' in London. Hyatt Hotel's PR Representative came to me and suggested a Manchester based networking function at the Hyatt Regency, supported by Marketing Manchester and together we built a bespoke event". The Media Getaway will now move from city to city: "The core elements of the event will not change whichever city we move to, and I am already fielding requests", Salinger continued. Manchester will be a hard act to follow, as it is a leader in popular culture and offers the event planner and delegate plenty of choice.
Andy Burnham cited the development of legendary and legacy making bands such as The Smiths, New Order, Happy Mondays, Stone Roses, Oasis, and now the new generation of musicians who find their creative home in the city, a global capital of music. This will be further boosted by the opening of the new 'Co-op Live Arena' in 2023: "this will be one of the most impressive arenas in Europe, so in terms of music infrastructure we will have it all" Burnham added. With a 23,500-capcity, Co-op live will be the UK's largest new live music venue, and it already has forward bookings which will include some sporting events.
The Mayor also pointed to Manchester City FC winning the 2021/22 season's Premier League title; sport has always been inextricably linked with this part of the north, largely driven by two world famous football teams, but today the diversity of sporting options is visible across the city and growing. The Sportcity district is less than two-miles from the city centre and boasts Europe's largest concentration of sporting venues, headlined by the impressive Etihad Stadium. Various champions have been the product of the nearby HSBC UK National Cycling Centre, National Squash Centre, Regional Tennis Centre and Regional Athletics Arena.
Another sporting landmark is Manchester's National football Museum, which is definitely one turnstile worth passing through. Lovers of the beautiful game, will find four floors of permanent and temporary exhibitions dedicated to the birthplace of the modern game of football. Located in the modernist Urbis building, visitors can enjoy some 2,500 items of memorabilia on display.
One major event coming to the city in September will be the 'One Young World' global youth leadership forum and summit, bringing over 2,000 young leaders, alongside heads of state, activists and business leaders to the Manchester Central Convention Complex.
Kate Robertson and David Jones, Co-Founders, One Young World were quoted as saying on Micebook.com: "We're delighted to bring the One Young World Summit to Manchester in September; from football and music to innovation, Manchester is known around the world as a city that truly inspires young people, not least in its efforts to become a fairer, greener place to live and work. We know it will be a truly inspirational host for the One Young World delegates and the team is excited to make the Summit in September the best one yet for everyone attending in-person and virtually".

For more information go to:
https://www.travelconnectiongroup.com
https://marketingmanchester.com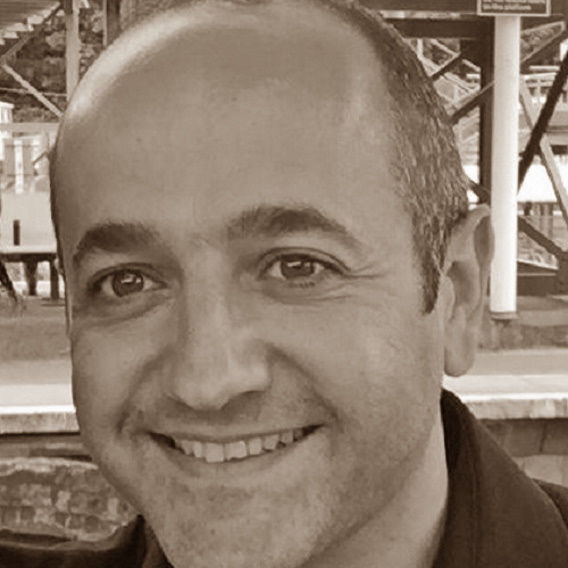 © Ramy Salameh Newsroom
Reporter