Košice Region - A gateway to a healthy mind, body and MICE sector
# tags: Tourism , Destinations
Košice is flourishing as an event city for Eastern Slovakia.
It recently and successfully hosted the 'IIHF Ice Hockey World Championships' in May 2019; this major sporting spectacle complimented other flagship annual events that the city hosts, namely the Peace Marathon (second oldest in the world), The Košice Food Festival and the Art Film Košice Festival amongst others.
Košice's status as European Capital of Culture in 2013 (ECC2013) acted as a catalyst in the development of 'soft power' and the creative economy. The European Capital of Sport 2016 followed and most recently the city's designation as UNESCO Creative City of Media Arts 2017. Slovakia's second largest metropolis, Košice, has defined itself as a capital of culture, creativity and cool, and this has had a ripple effect out towards the Eastern Slovakian regions.
In 2019, the High-Tatras Mountains were voted #1 European destination to visit on Lonely Planets 'Best in Travel' list. Whilst the Kosice regional tourism organisation has created bespoke rail and bus trips that open the door to 18 UNESCO world heritage sites that sit within a radius of 100 minutes from Košice. Add in an emphasis on nature and well-being products and these key factors are real differentiators for meeting, conference and event organisers.

High Tatras Mountains courtesy of Visit Košice'


Hub-and-spoke' products from Kosice
With an International Airport close to the city centre and a major rail and bus station, Košice is a gateway to the entire region, forming a 'hub and spoke' system domestically and internationally with some 500 airports around the globe just one change of plane away.
This is why the Košice regional tourism organisation's innovative thinking helped launch a flagship product "UNESCO by Retro Train" appealing in the first instance to their domestic audiences, but ultimately laying the groundwork for attracting leisure, business and incentive markets from around the world.
The "UNESCO by Retro Train" proved so popular in 2017, that the following year another six one-day trips were organised plus an additional five bus tours. 2019 has seen the roll-out of five more retro train trips and an introductory 'start of season' special trip by steam locomotive, with a further 11 bus trips to various locations across the region.
The formation of a strong partnership with Slovak National rail carrier 'Zeleznicna Spolocnost Slovensko' (ZSSK), has allowed dedicated train trips to non-scheduled destinations.
Nature, heritage and culture in unity
With health at its heart, Eastern Slovakia's natural resources, laid-back attitude and a young, vibrant population, are all ingredients that have started to get the region noticed globally. From Košice's main rail and bus station, the network of road and train lines fan out to sites of historical, natural and cultural significance, supported by a strong portfolio of MICE venues.
Sitting on a time-worn carriage, with the sounds of rail travel of yesteryear, did not represent Slovakia's modern fleet of high-speed trains, but was a truly atmospheric way to reach the famous wine-producing region of Tokaj in less than 1-hour. The ancient vineyards and terroir has for centuries produced fine quality wine admired by Voltaire to Cromwell and Napoleon to King Louis XIV of France.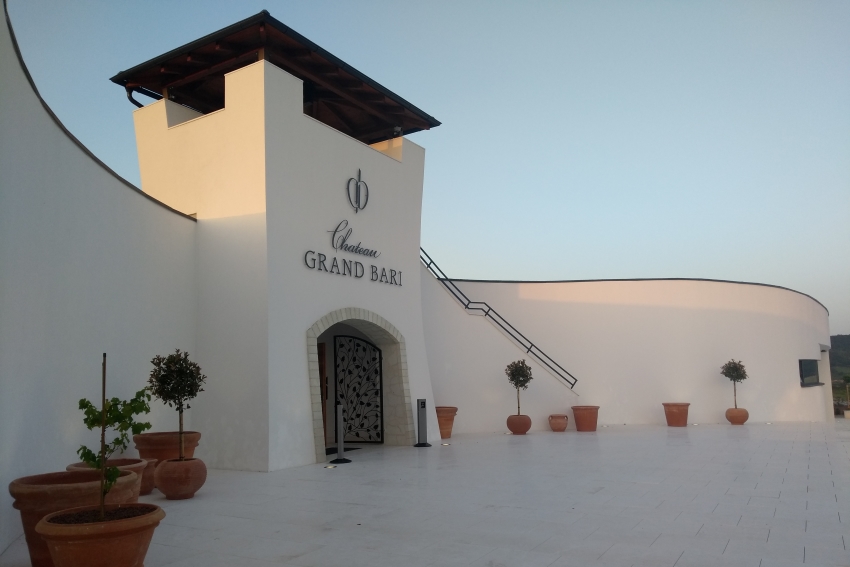 Chateau Grand Bari in Tokaj by Ramy Salameh

Chateau Grand Bari, is a new producer, who is shaping the future of viniculture in this part of Slovakia, by continuing a tradition of fine wine production, whilst enabling growth of the meeting and incentive market in Tokaj. The white-washed walls of this architecturally refined building follow the contours of the landscape, creating a continuous experience between the indoor and outdoor spaces, such as the sizeable terrace ideal for hosting receptions, with commanding views across the valley and Mount Sator.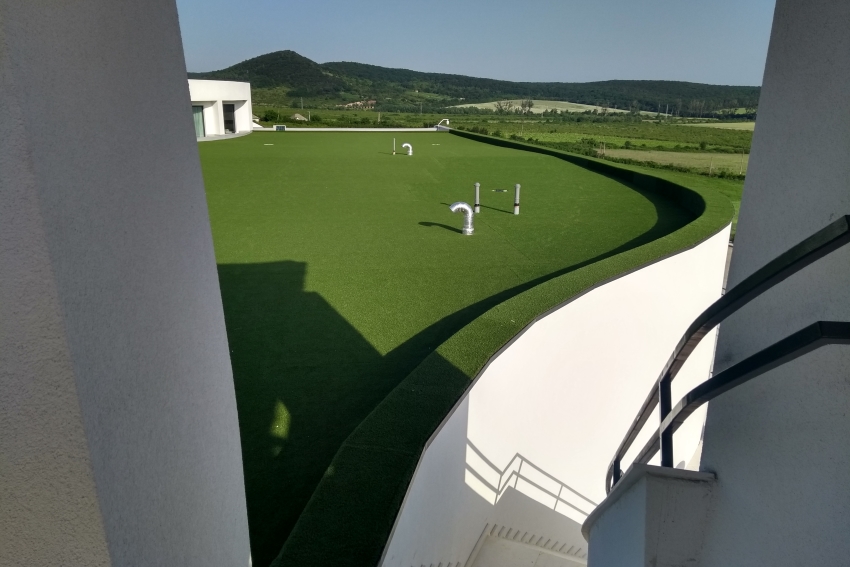 Sleek contours of Chateau Grand Bari blend into landscape by Ramy Salameh

The Chateau opened its doors in spring 2019 and is already attracting a new wave of 'terroir' tourists and event planners. Internally, modern meeting spaces peer down upon the steel barrels, an engine room driving the Chateaux's wine production. Opposite the entrance and the sweeping staircase is the subterranean cellar network where wine tasting incentives take place.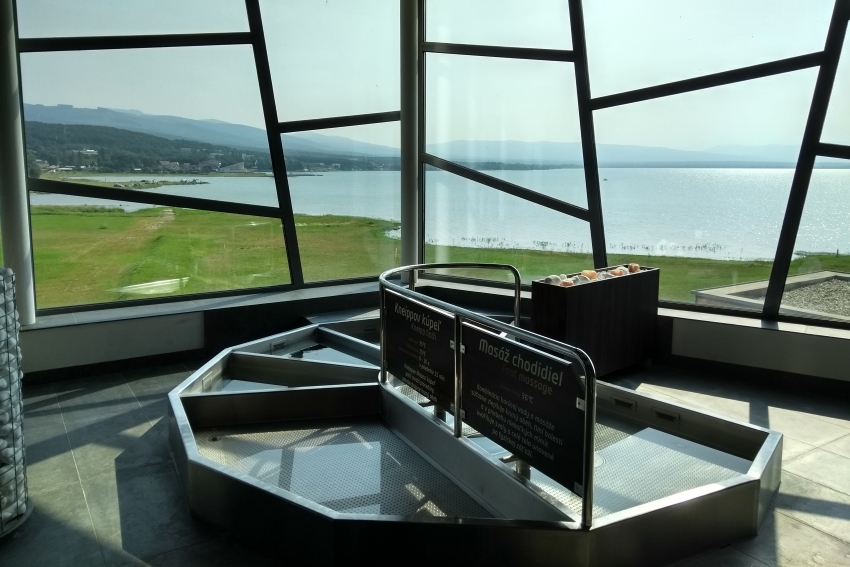 Thermal Hotel Sirava - Spa area with lake views by Ramy Salameh

Another example of nature and heritage combining with modern meeting and incentive options, is 'Zemplinska Sirava' known as the lake below the volcanic mountains, in the north eastern corner of Slovakia. Thermal Hotel Sirava, sits next to the lake, incorporating a dedicated Thermal Park building a short walk from this ultra-modern congress hotel offering a series of multi-functional spaces.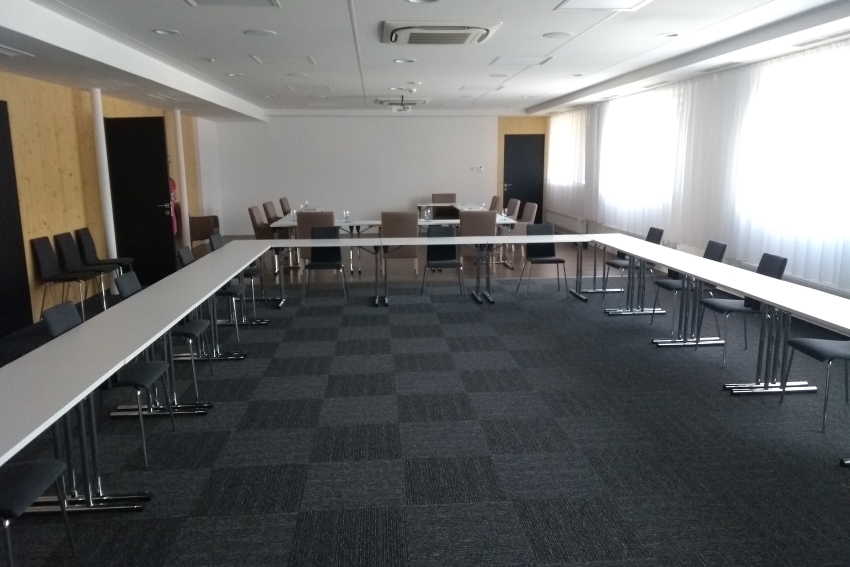 Thermal Hotel Sirava - Conference and meeting facilities by Ramy Salameh

A short drive from the hotel in the village of Ruska Bystra, surrounded by the Podvihorlat forests is the easternmost representative of all Slovak wooden churches. The 18th century, Church of St. Nicholas, is marvel of folk architecture and another of the regions' UNESCO World Heritages, built without the use of a single nail, defining its beautiful dark word exterior and intimate interior dominated by several rows of iconostasis.
One day, three Slovak National Parks and countless adventures
Ease of access to all parts of the Kosice region, feeds into a diverse mosaic of national parks which provide limitless incentive activities. In one day, it is possible to visit 'The Karst', 'The Slovak Paradise' and 'High-Tatras' national parks.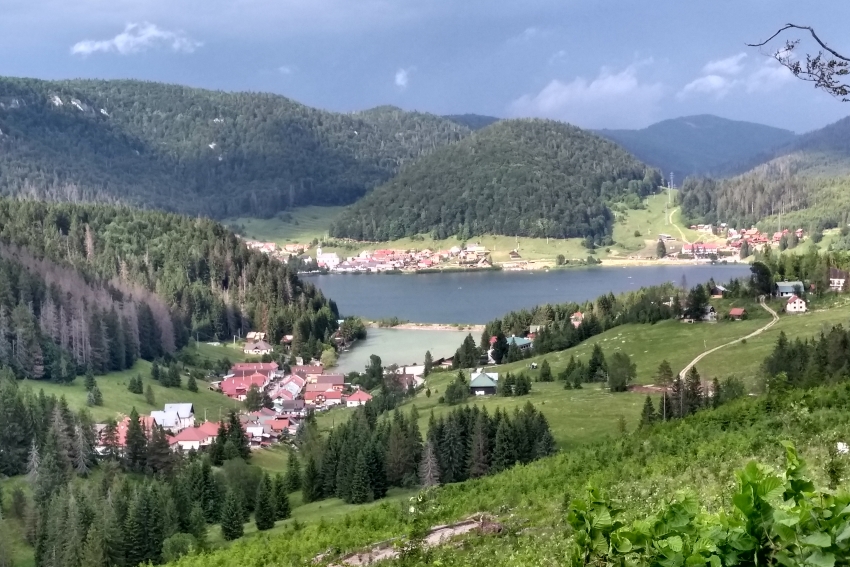 Slovak Paradise National Park by Ramy Salameh

Defined by more than 1000 caves, canyons and chasms, 'The Karst National Park' is among the largest karst regions in Central Europe and home to the deepest canyon in Slovakia at 400m deep and 3km in length.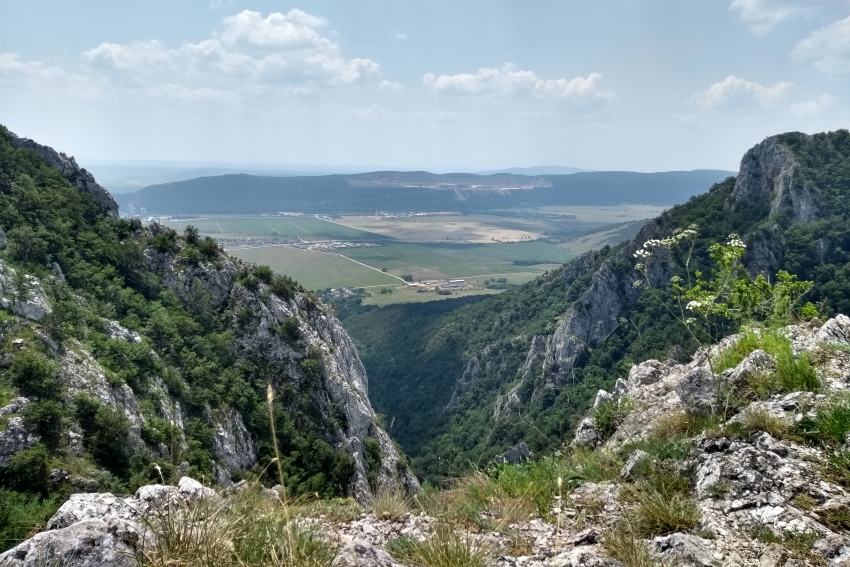 The Karst National Park nearby the village of Haj by Ramy Salameh

Thanks to an inquisitive young miner by the name of Eugen Ruffiny in June 1870, the 'Dobsinska Ice Cave' was discovered in 'The Slovak Paradise National Park'. Not only had he uncovered one of the World's largest Ice caves, he could never have imagined its size or global importance, especially as it is situated outside the Alps or its eventual inclusion as an UNESCO World Natural Heritage list in 2000. The Ice caves spreads across an area of 110,000sqm; visitors follow a man-made pathway of 515m that allows them to admire the statuesque sculptures of ice, morphed into extraordinary shapes.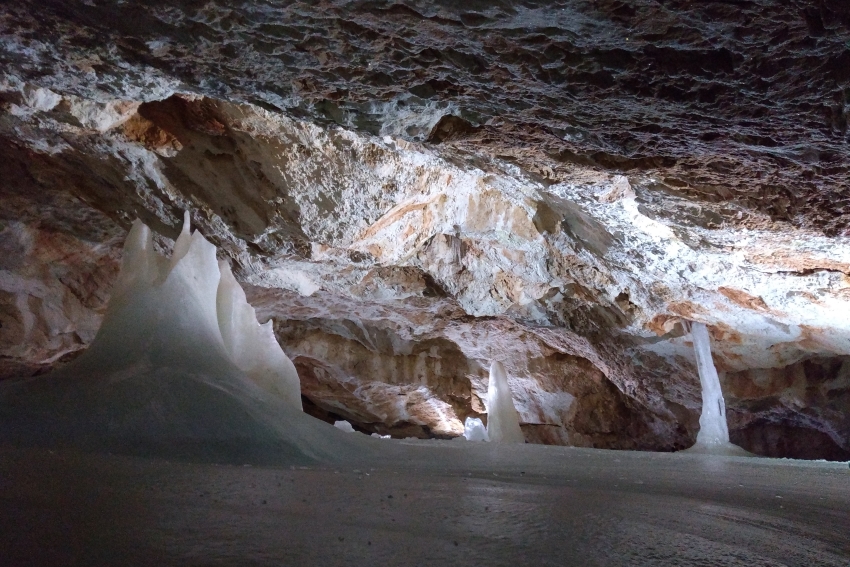 Slovak Paradise National Park Ice Cave by Ramy Salameh

AquaCity & High Tatras Mountains
Basking in the spotlight that has been focused on the High-Tatras mountain region by Lonely Planet's affirmation is certain to help diversify and expand visitor numbers. The city of Poprad is the gateway to the mountainous playground of well-being, adventure sport and nature related incentives, team-building and meeting possibilities.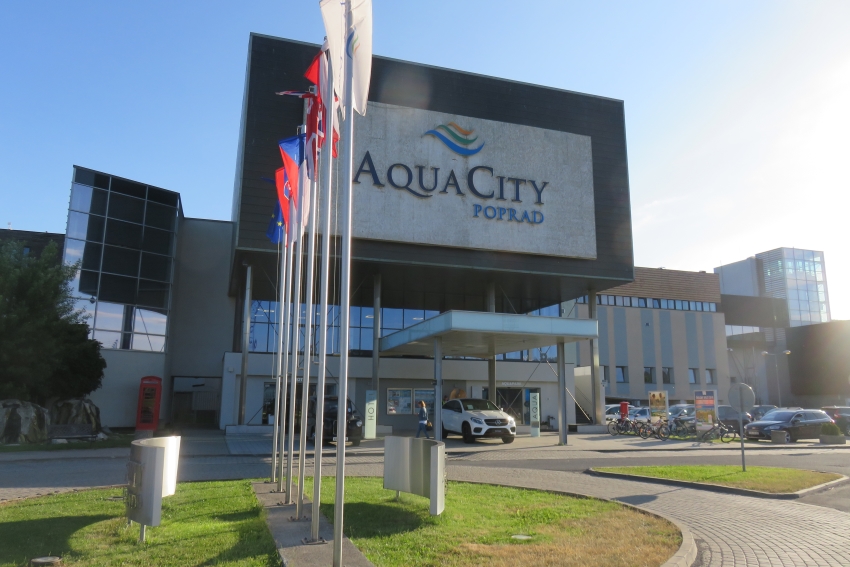 AquaCity Poprad is an award-winning health and wellbeing resort, a gateway to the High-Tatras Mountains - aquacity.sk and regiontatry.sk by Ramy Salameh

The High Tatras national park zone is bursting with "Incentive" ideas and activities, especially when you break down the region in numbers: 1150km of biking trails; 1800km of hiking trails; 50 peaks over 2000m with the highest Mt. Gerlach at 2655m and the highest peak in the low Tatras at 2024 Mt. Chopok, give Event and Meeting planners plenty of scope to arrange incentives and team building activities.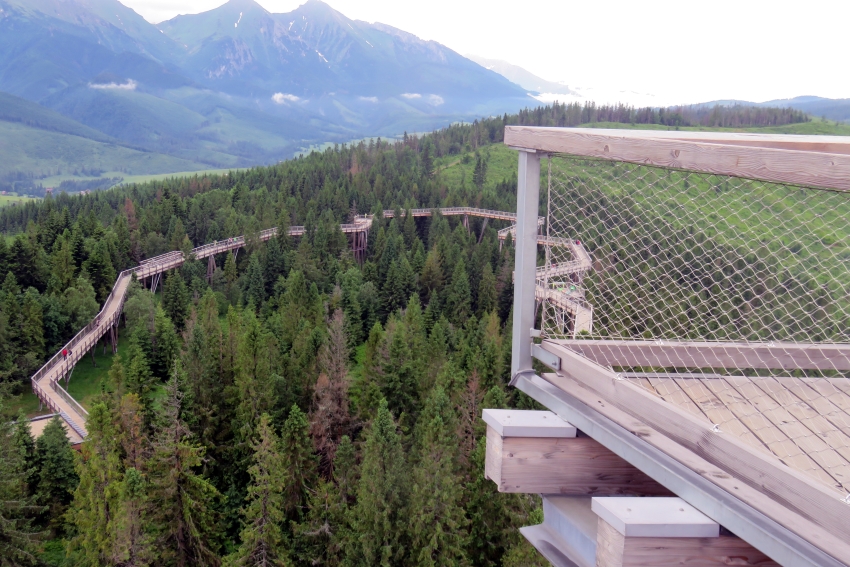 AquaCity's nearby attractions 'Tree Top Walk Bachledka' and observation tower sitting at 1176m providing dramatic views Tatras Mountain views by Ramy Salameh

With the snowy mountain peaks as the backdrop, 'AquaCity Poprad', is within 10 minutes of the International Airport and rail station. The resort has all the ingredients to tempt sports teams, incentive groups and conferences (245msq main hall hold up to 350 people) who are interested in combining meetings with wellness. AquaCity has long been hosting premier league teams, making use of thermal out and indoor pools, an ultra-modern two-storey wellness area and 'Cryotherapy Centre', along with several accommodation options.
Fact Box
To be inspired go to www.visitkosice.com; www.kosiceregion.com; www.regiontatry.sk/en www.aquacity.sk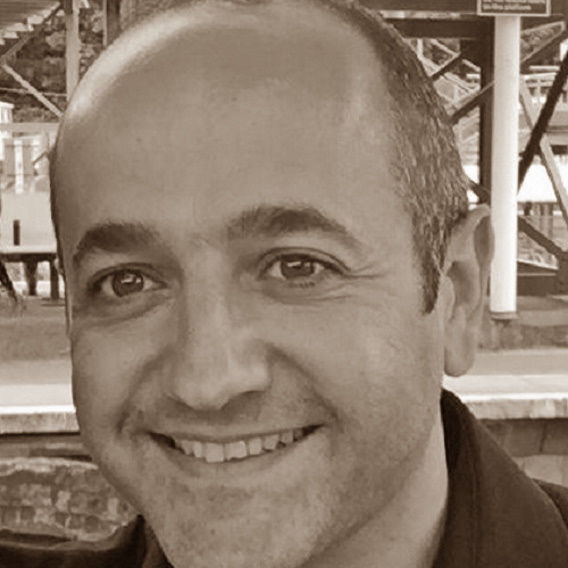 © Ramy Salameh Newsroom
Reporter