Qatar ready to welcome the world
# tags: Destinations
Interviews with Philip Dickinson, Vice President International Markets, Qatar Tourism, & Matt Raos, Senior Vice President Global Sales, Qatar Airways.

2022 will be a momentous year for Qatar, culminating in the first ever FIFA World Cup being held in winter time. Qatar is keen to have the eyes of the world on their portfolio of truly inspiring venues, starting with the eight stadiums which will be front and centre, and all will have a lasting legacy to the area they reside. This cultural authenticity meets modernity tag, is far from a marketing tool but firmly embedded within the DNA of Qatari society, feeding into unique offerings in business, sports, culture, architecture and experiential tours. As a result the event planner has a rich array of options to build around their clients MICE brief.
One thing is for sure, the different facets of Qatar's tourism sector are all in sync, supporting one another and excelling in their individual fields. Event Point International's international correspondent Ramy James Salameh had a chance to pose some questions to both Qatar Tourism and Qatar Airways.

Qatar Tourism


The Qatar National Vision 2030 was unveiled in 2008, what part does the business travel and MICE sector play in the strategy to achieve the goals set out in the 'vision'?
The Qatar National Vision 2030 sets the roadmap for Qatar to become an advanced society capable of sustaining its development and providing a high standard of living for its people. To support this Qatar Tourism is embarking on a strategy to attract over six million international visitors a year by 2030, leveraging the peninsula's variety of existing experiences and capitalising on a wave of new hotels and hotel apartments, theme parks, shopping malls and major leisure projects that have recently opened or are set to open. The ambition is to raise tourism to 12% of GDP and make Qatar a world-leading destination for travellers.
In addition to expanding the leisure offering, MICE will be crucial as we want to develop Qatar into a hub for international business. The target is for MICE and business travel to contribute 23% to the overall tourism segment. The key objectives are to maximize the incentive travels and large meetings, while growing international conferences from 34 to 80+ and international exhibitions from 24 to 60+ by year 2030.
What are the key MICE developments planned for the forthcoming years e.g., major new MICE infrastructure, increased hotel capacity with MICE facilities, new incentive innovations?
Qatar is a growing hub hosting major international conferences, sporting and business events and will host a wealth of key events over the next couple of years, including the Qatar Grand Prix, Qatar Geneva International Motor Show, the World Association for Sports Management and the FIFA World Cup Qatar 2022 TM.
Our approach is focused on attracting events that match Qatar's existing growth sectors, thereby creating more enriching MICE experiences for business visitors while making significant contributions to the country's economy.
An extensive tourism development strategy is underway including the opening of new resorts, hotels and hotel apartments, restaurants, activities and major leisure projects which will meet the needs of every traveller.
New hotels suitable for business travellers include the Pullman West Bay Doha, offering contemporary conference rooms and an expansive ballroom; Corinthia Doha, which will provide a banqueting space for up to 1,000 guests and Swissôtel, incorporating 350 five-star hotel rooms and over one hundred luxury residential suites as well as retail and meeting spaces.
Other exciting hotel openings include the Rosewood Doha, The St. Regis Marsa Arabia The Pearl Qatar, Dream Doha, and the iconic Katara Towers that will house two luxury hotels: Raffles Doha and Fairmont Doha. We will also continue working closely with event organisers by offering a hosted buyer programme as well as connecting them with local stakeholders, including airline and hotel partners and event venue representatives.
We'll also build on our relationships with Destination Management Companies (DMCs), who can create customised programmes based on the business's unique requirements and Association partners including Ufi, ICCA, IAEE and Site.
Qatar Tourism's Strategy has an emphasis on 'experiential' tourism using the innate culture of the country. Does this feed into your corporate incentives and how will it integrate with attracting new MICE business?
We encourage all visitors to immerse themselves in the rich culture and proud history of Qatar, whether they are here for leisure or business. High-quality hospitality is central to local culture and travellers will discover this throughout every touch point of their journey. We believe it is this service excellence combined with state-of-the-art event facilities, world-class sporting events and major conferences, that really builds our appeal and creates more enriching MICE experiences for visitors.
Is the World Cup already driving other major sporting events towards Qatar, if so what do you have on the horizon pre and post the tournament. The World Cup will generate a legacy for Qatar, how do you see that legacy developing with a special emphasis on Business events & MICE?
Hosting international sporting events allows Qatar to be a part of, and to facilitate, cross-cultural moments of human achievement and unity while showcasing the country's diverse and authentic tourism offering. Qatar offers a vibrant calendar of annual sporting events, with new and prestigious events set to build on the country's legacy post-World Cup.
Losail International Circuit recently hosted the first Formula One Grand Prix, marking a significant commitment between Qatar and Formula One, with a ten-year deal due to start in 2023.
The Circuit also hosted the annual Grand Prix of Qatar in March, one of the most exciting events on the MotoGP calendar. Other major sporting events after the FIFA World Cup Qatar 2022 TM include the Qatar Geneva International Motor Show (GIMS) 2023 and 2030 Asian Games. The country will also welcome key business events including Project Qatar 2022, Cityscape Qatar, Doha Jewellery and Watches Exhibition 2022 (DJWE), Hospitality Qatar, Milipol Qatar and many more.
For more information go to: https://www.visitqatar.qa/intl-en
Qatar Airways


Is the QMICE product a turnkey solution (one-stop shop) for event planners and what has been the feedback from corporate and MICE clients?
QMICE is the one-stop solution for event organizers, international associations, and travel agents. The feedback from corporate and MICE clients is that the solutions save time with flexible booking conditions and exclusive benefits.
Is QMICE available during the world cup period and is it already being utilized, any examples?

During the world cup year QMICE solution is being used for several events held in Doha, Qatar and throughout our 150 destinations to facilitate attendee's connectivity to their events.
Are there any future innovations on the horizon for the QMICE product?

QMICE innovations will follow Qatar Airways' vision to achieve excellence in everything we do, ensuring our brand is synonymous with luxury service, comfort and reliability.
Has Qatar Airways impressive route network been (and continues to play) a key part in the country's goal of becoming a primary regional and global hub for the business and events sector?
As face-to-face events return post the COVID pandemic, Qatar Airways is committed to supporting Global Meetings and bringing businesses and communities together. Our QMICE solutions simplify the organization of meetings and events that be in Doha, Qatar and in any of more than our 150 destinations worldwide.
One of the greatest success stories in Qatar Airways' quarter of a century of operation, has been the group's response to the most challenging and extraordinary period in the history of commercial aviation, which began with the onset of the COVID-19 pandemic in early 2020. Whilst our competitors grounded their aircraft and closed their routes, we adapted our entire network to respond to ever-evolving travel restrictions and never stopped flying – fulfilling our mission of taking more than 3 million stranded passengers home on scheduled and charter flights worldwide in 2020-21 alone. We were able to do this thanks to our varied fleet of modern, fuel-efficient aircraft, and a strategic shift to serve passenger demand and increase the sustainability of our operations.
Any key features of the in-flight and airport experience that is advantageous to event planner, delegate and when attracting major association congresses?
Key in-flight and airport experience features recognized by event planners as essential for great experience can be listed by the excellence awards achieving 'World's Best Business Class', 'World's Best Business Class Airline Lounge', 'World's Best Business Class Airline Seat', 'World's Best Business Class On-board Catering' to provide exceptional service in-flight and on our business class lounges.
What are the airlines most recent awards? Recognition amongst customers and industry peers is important.
Qatar Airways was announced as the 'Airline of the Year' by the international air transport rating organization, Skytrax. The airline continues to stand alone at the top of the industry having won the main prize for an unprecedented sixth time (2011, 2012, 2015, 2017, 2019 and 2021). The airline's hub, Hamad International Airport, was also recently recognized as the 'Best Airport in the World 2021', ranking at number one in the Skytrax World Airport Awards 2021. In addition to this, Qatar Airways became the first global airline in the world to achieve the prestigious 5-Star COVID-19 Airline Safety Rating by Skytrax. This follows the success of Hamad International Airport (HIA) as the first airport in the Middle East and Asia to be awarded a Skytrax 5-Star COVID-19 Airport Safety Rating.
For more information go to: https://www.qatarairways.com/en-qa/corporate-travel/qmice.html
Image credit: Qatar Tourism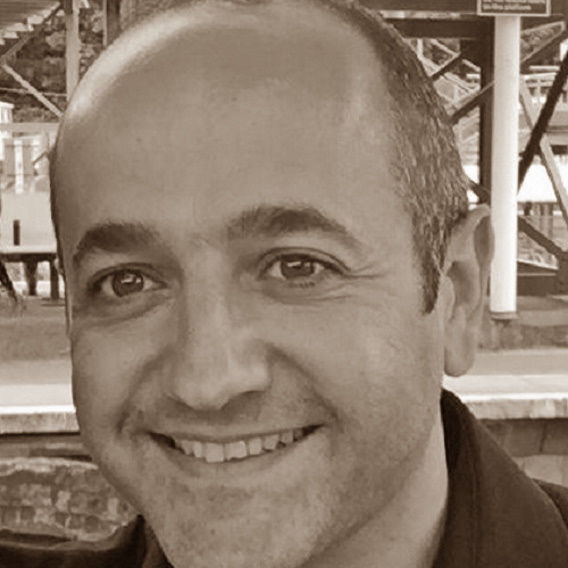 © Ramy Salameh Newsroom
Reporter