Congress collaboration unites Lausanne and Montreux
# tags: Business Tourism
Lausanne Olympic Capital is both historic and modern with specialist knowledge clusters, not least the business of Sport
Why Lausanne Montreux Congress exists?
The 'Lausanne Montreux Congress' (LMC) organisation is just two-years old, yet performance statistics indicate this collaboration is paying dividends. LMC has 8 congress wins already for 2020, up from 6 in 2019 and forward bookings already for 2021/22.

LMC's formation is primarily based on attracting more Congresses to both cities: "combining skills, knowledge and assets to boost congress promotion is a very useful initiative" said LMC's Lausanne Representative Gerald Howard, "2019 will be an important year to strengthen the partnership" he added which has included exhibiting for the first time as LMC at IMEX and IBTM.
LMC's advantages include a 'one-stop-shop' organisation providing expert advice, support to planners with partners from the whole Lake Geneva region and DMC services for conference and congress organisers, a real differentiator, considering this 'in-house' service is offered by the tourism and convention bureau. All of which has been designed to make the life of the planner easier with everything from initial search phase to logistics, and of course will have a knock-on effect for Lausanne and Montreux's evolving MICE potential.

"A single point of contact (LMC) with an in-house DMC, sourcing the best options over a larger area is very helpful, especially when organising more complex events that might spread across several locations in the Lake Geneva region" commented Flavien Aubelle, Business Development – European GO Federation.
One perception LMC wishes to dispel is the 'expensive' tag that Switzerland regularly gets. However, LMC are keen to show that in a cost versus quality 'like-for-like' comparison, Lausanne and Montreux often shows lower rates to other Western European cities and capitals.
Mario Hernandez-Valdes, regional representative, International Society for Photogrammetry and Remote Sensing (ISPRS) agrees with the 'quality versus cost' ratio "conference participants will be exposed to an outstanding environment and landscape, unique incentive options such as The Olympic Museum and UNESCO-listed Chillon Castle and Lavaux vineyards" but still has reservations over affordability "for a conference that brings together scientists and mid-level decision makers, the cost of passing through LMC might be difficult to afford" he added.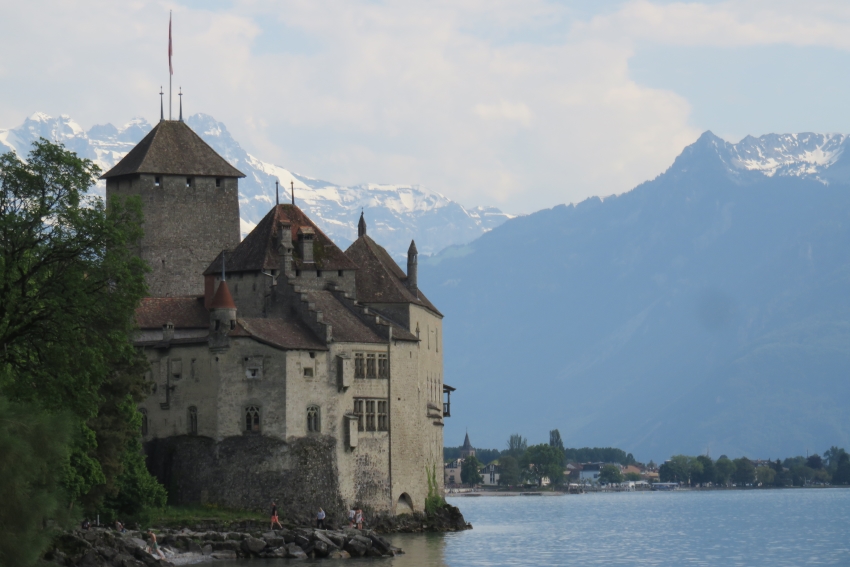 Switzerland's most visited historic site - Chillon Castle is a breath-taking venue for events - chillon.ch

Sport and sustainability is a key driver
The International Olympic committee (IOC) recently inaugurated a new HQ in their home city, the Olympic Capital Lausanne, coinciding with the committee's 125th anniversary. The new building reflects a municipality defined by sport. Home to 50 sporting federations, whom, alongside the IOC's busy events calendar, has helped evolve Lausanne into an active MICE destination.
The IOC's new HQ is all about 'Sustainability and transparency', affirmed by the president Thomas Bach in his opening speech. Sustainability, sport and education runs like a ribbon throughout the city and wider region, confirmed by Lausanne-Montreux's top 20 ranking on the Global Destination Sustainability Index (GDS-Index). The birth of the 'Lausanne Montreux Congress' (LMC) organisation 2-years ago, immediately integrated sustainability into its over-arching strategy, partnering venues with top rate 'green' credentials.
LMC's Montreux Representative, Martina Fuhrer, believes that "in the long term many sustainable initiatives drives savings and rationalises management costs for meeting and event planners; part of our remit is help clients locate the smart destinations and venues, through our close engagement with partners"
Lausanne's soon to open 'Vortex' building will house athletes of the 'Youth Olympics' in January 2020', before becoming part of the UNIL-EPFL's (University of Lausanne-Swiss Federal Institute of Technology) eco-friendly student campus, providing a good flow of scientific, health and tech conferences/ congresses, for the on-site Swiss Tech Convention Centre (STCC) .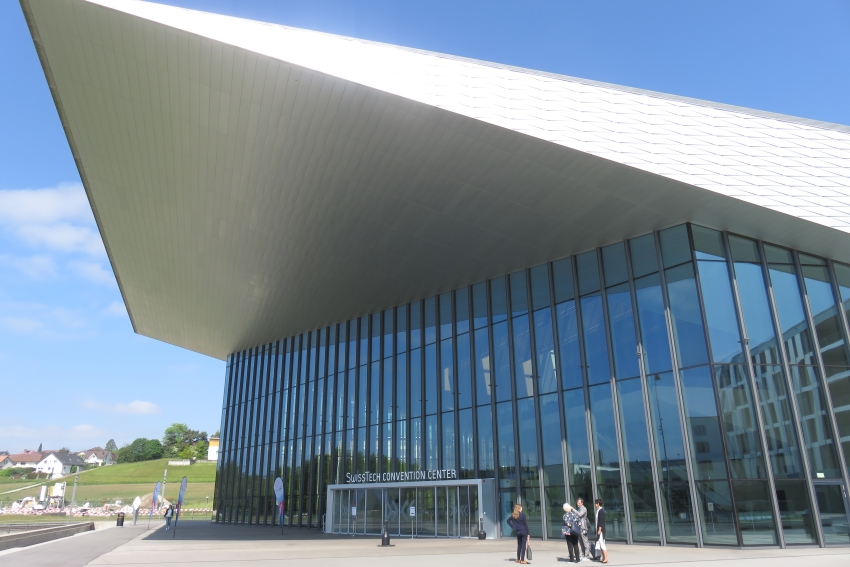 SwissTech Convention Centre is fondly known as the 'Diamond' and is a platform for the Lausanne Federal Institute of Technology (EPFL) - stcc.ch
Located in the northern quarter of the campus, STCC, a new member of the Energy Cities Alliance, marries Sustainability with cutting-edge technology. Photovoltaic window panels, underground geothermal pillars and a multifunctional auditorium with automated walls and seating which neatly folds under the floor in minutes are some key features of this impressive building, which recently held the Swiss NanoConvention 2019.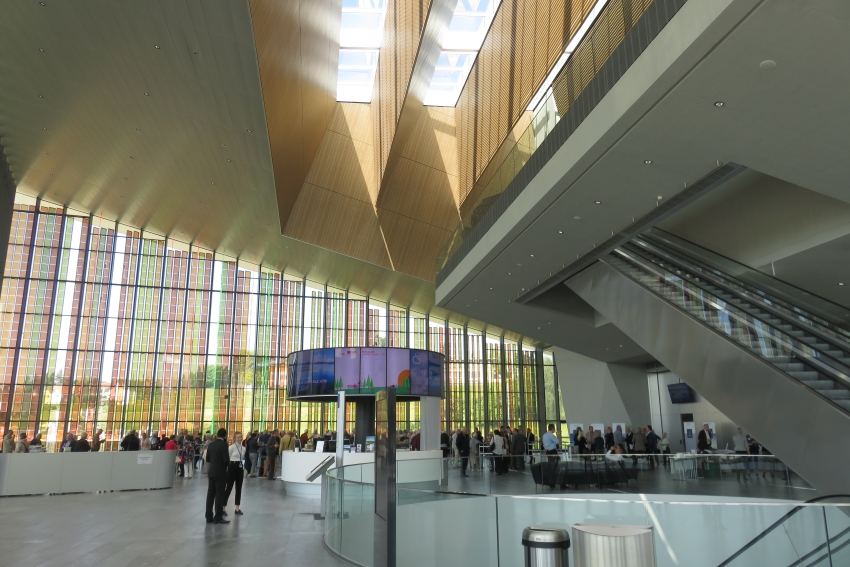 SwissTech Convention Centre Foyer with Photovoltaic panels - a building designed with sustainability and modular flexibility, designed by Richter Dahl & Associates Architects - stcc.ch

"STCC is ideal for our plenary sessions, because of quick changes of setup (folding seat technology), several great halls and a spacious foyer for lunch with highly visible digital advertising boards" stated Sina Bartosch, Event Manager at the European Huntington's Disease Network.
A new sporting and event complex 'The 'Vaudoise Arena' opening in the autumn, will spread 2000 solar panels over its rooftop and heat its pool with renewable energy. The venue will be ready for the Youth Olympics and the Ice Hockey World Championships in May 2020. Thereafter, the venues capacity of up to 10,000 people will provide varying options for MICE planners.
This will compliment 'The Olympic Museum' one of LMC's big four conference centres; modular top floor spaces and terraces overlooking Lake Geneva, has a capacity of 1000 guests, whilst on the ground floor, the Auditorium Samaranch seats 200. In between, set over 3000sqm and three levels are the Olympic permanent exhibits of 1500 objects, audio-visual and interactive stations. Cathy Watts, Programme Manager of 'One Young World Summit' said "the values of the Olympic Games align very much with those of the One Young World Summit".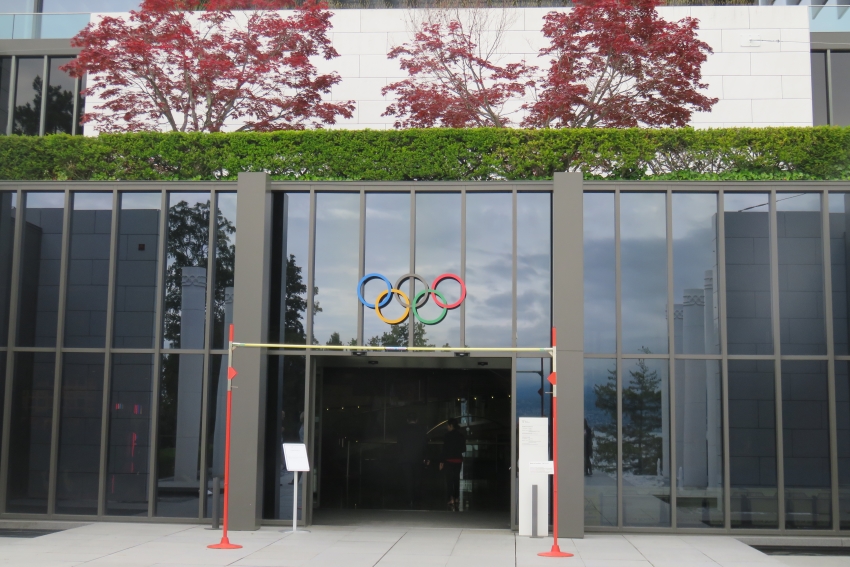 The Olympic Museum is a very special venue to hold events

Montreux's cultural pull
Undoubtedly, the union with Montreux makes Lausanne's overall MICE offering even more compelling and vice-versa; separated by a 15-minutes train ride and sharing knowledge clusters of sport, culture, health and life sciences, tech and innovation, environment, energy and social sciences. For example, the International Conference on Document Analysis and Recognition (IDCAR) 2021 will take place at Lausanne's 'Beaulieu Congress Centre' (a venue undergoing renovation spreading across 40,000sqm of usable space) whilst social activities will be held in and around Montreux.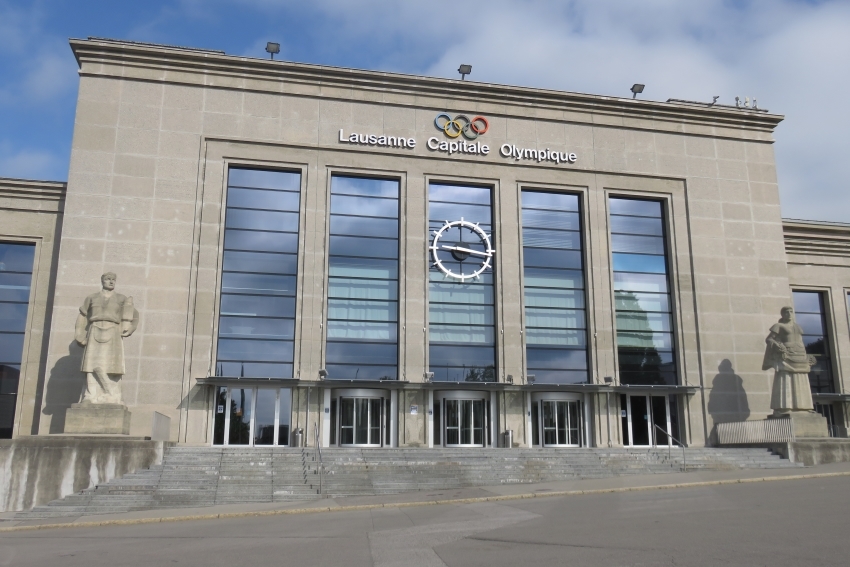 Lausanne's Beaulieu Convention Center is a multi-functional building offering modular and unique spaces to meet almost every event - congres-lausanne.ch
IDCAR delegates will visit Chaplin's World in Montreux-Vevey, celebrating the public and private life of a 20th Century icon. 'Le Manoir' - Chaplin's former home, has a top floor meeting space overlooking the 10-acre estate. The studio, dedicated to Chaplin's films, is tailor-made to host cocktails and gala dinners, surrounded by film memorabilia making guests feel as if they are 'on-set'. The UNESCO-listed 'Chillon Castle', Switzerland's most visited historical site and indelibly linked with Lord Byron, will also be on the itinerary. This ancient venue will soon have 'Café Byron' nearby, offering another space in 2020.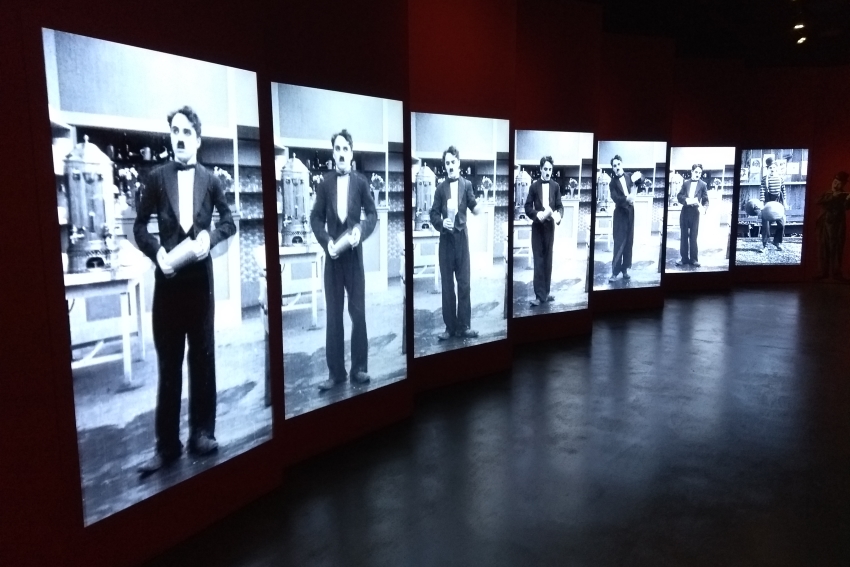 Chaplin's World - Meeting spaces and opportunities can be found in La Manoir, the Studio and in the Parkland estate

Whilst Lausanne has been defined by sport, Montreux has been defined by Music and entertainment, home to the world renowned 'Montreux Jazz Festival' and 'Comedy Festival'; it is a city with a strong cultural output, sizeable venues and UNESCO listed sites offering 'incentive' options on the doorstep. The vertiginous and terraced vineyards of the Lavaux winegrowing area, (UNESCO World Heritage since 2007) offer event planners the opportunity to 'take-over' an entire wine producing village for a delegate wine tasting event.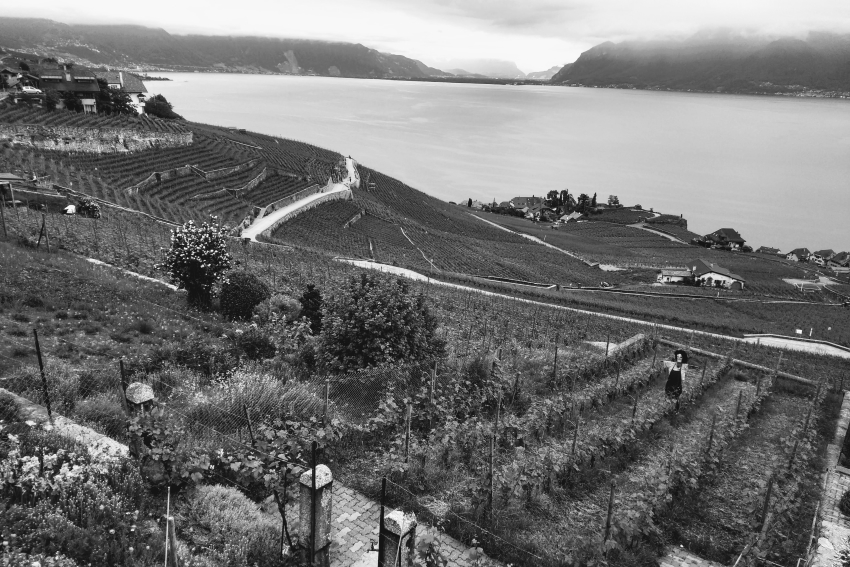 UNESCO Lavaux Vineyards between Montreux & Lausanne
The Montreux Music & Convention Centre (2m2c.ch) has 18,000sqm of space and is the beating heart of the Jazz Festival. Modular capabilities of the venue makes it ideal for such a world renowned festival that requires segregated areas for practise sessions and the acoustic marvel of 'Auditorium Stravinski' concert hall; 2m2c offers team building through music and Accorhotels' Global Meeting Exchange recently took advantage of this clever innovation, allowing guests to step onto a stage used by Prince, Sting and Lady Gaga.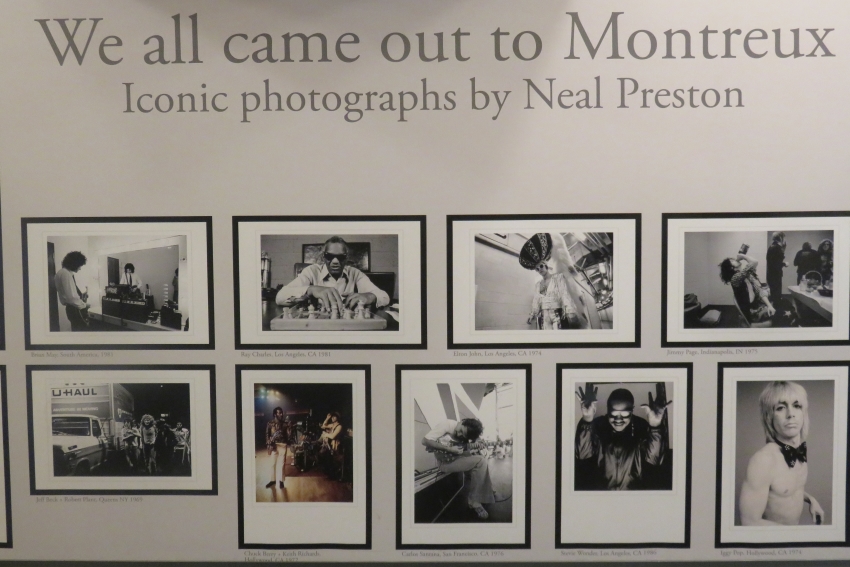 Montreux Music & Convention Centre is the beating heart of the Montreux Jazz Festival since 1993, welcoming everyone from Prince to Lady Gaga - 2M2C.ch
The Belle-Époque Montreux Palace, has a large MICE portfolio, offering 15 rooms capable of suiting events for up to 1200 people. Historically glamourous rooms ideal for gala dinners, rub shoulders with techno-filled modern spaces. Another example of Belle-Époque splendour are the eight steamboats traversing Lake Geneva, and available to hire for private functions.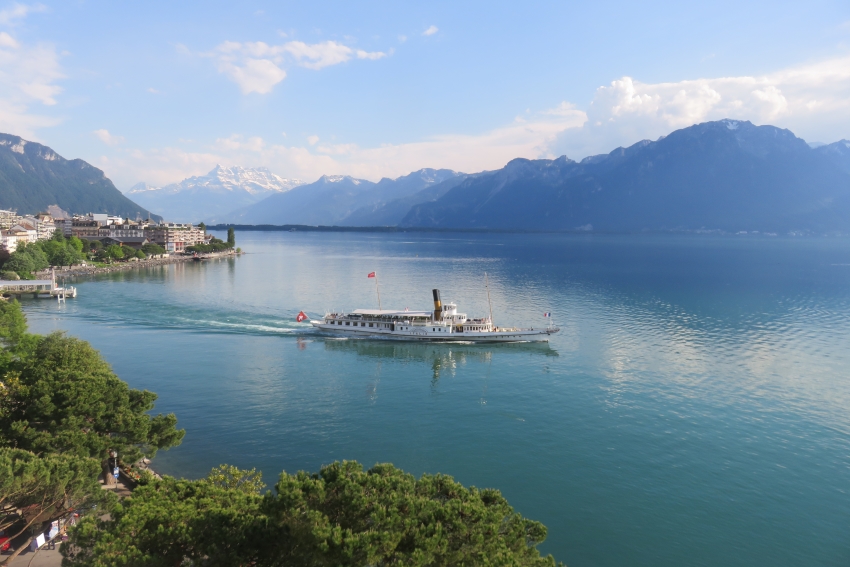 The CGN Fleet of Belle Epoque ships leaving Montreux and available for private event hire

The LMC initiative seems to be working well and could eventually lead to Geneva CVB being part of this strategic union. The LMC marriage looks set for the long term, in a sustainable way!
Fact Box: www.lausanne-montreux-congress.ch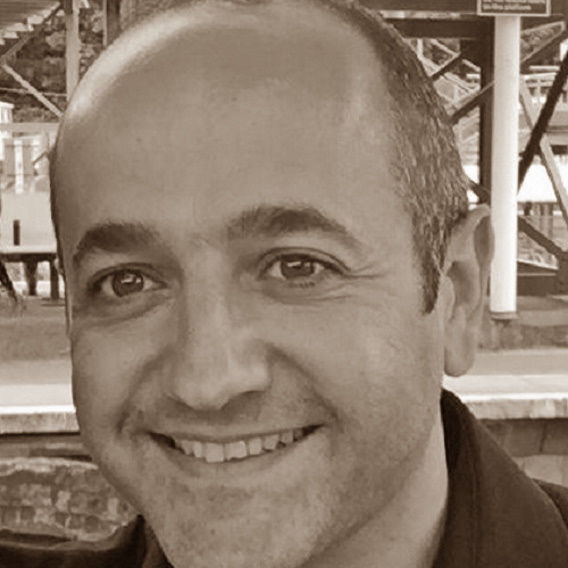 © Ramy Salameh Newsroom
Reporter