Online but Face-to-Face luxury trade event set for 2 & 3rd July 2020
Interview with Alberto Alves, MD of H2H Reps
Event Point's International correspondent Ramy Salameh interviews Alberto Alves, Managing Director of H2H Reps (Sales & Marketing Agency) and founder of Face-to-Face online Travel Market, a B2B boutique event for the luxury and meetings sector, taking place exclusively online with the objective to create real business opportunities for a selection of luxury travel brands.
For 2 days, from the comfort of their home office, suppliers and buyers will have intense networking connections. We look at the design and mechanics of the event, which has been brought about by Covid19 pandemic, which seems to be the catalyst shaping the events landscape of the future.
Did the pandemic drive you to create this inaugural Face-to-Face online Travel Market?

I own my own representation company, I have a connection with my buyers from Europe and when the pandemic arrived people stopped connecting and tourism is about 'connection'; so then I thought about how I could feed my buyers with new information with new suppliers. Covid19 necessitated the need to think creatively and innovatively, so here was born my face-to-face online market concept, but intimate 25 suppliers/ 50 buyers. The fact is we still need to network, to showcase products and destinations and attract new business of the future. But what I have realised is this online face-to-face concept brings the intimacy, focus and dedicated attention direct to your home office. My event does not replace the handshake or traditional trade show, but is an important part of the various steps required to secure the right product for your client. And in my mind this concept binds the relationship well before a physical meeting takes place. It's also very time and cost effective.
Do you see 'hybrid' and your exclusive online events as the new normal post-pandemic?

The big trade shows still have their place for me and that will not change. Obviously, online has many advantages primarily being cost efficient, time rich, intimate and focused without the many distractions of a traditional trade show, networking event. But the success comes down to the 'result' if suppliers can sell well online to buyers then we will see greater transition towards online events. It is always a question of balance between online and offline, a mix of both. I see my event as the start point towards building an excellent business relationship. Let's not forget the evolution of technology and this move towards online events and knowledge transfer digitally has been growing for some time already e.g. webinars and the like. What Covid19 has done is forced us to get used to using it day-to-day and find creative ways to present products and information in a fun engaging manner, which is exactly what I am aiming to do with Face-to-Face online Travel Market. For me the new normal is the necessity for everyone to get used to using such technology and Covid19 has been the catalyst. So we maybe have moved towards hybrid events a bit quicker.
What does luxury travel mean to you; industry trends suggest people are looking for 'experiences' over traditional forms of luxury?

This is a very open question because luxury means different things to different markets, maybe the 'experiential' trend is more prevalent in Europe whilst other territories, such as my homeland Brazil and South America would still opt for an established and traditional luxury brand, similarly with the Chinese and Russian markets. Everything depends to which market you communicate and how they perceive luxury. My event, incorporates MICE, incentives and luxury and there are suppliers that can fit the needs of buyers from all markets. However, we all know the Luxury, incentives and the meetings sector is continually evolving and events like this helps to keep supplier and buyer with their finger on the pulse.
Give us an insight into the format of Face-to-Face online Travel Market?

The three elements of the 2-day B2B networking event will give delegates the opportunity to create their own journey across the event with pre-arranged meetings, online presentations and a final day online party, bringing a mosaic of now familiar faces to one online room. Delegates can listen to four presentations from the likes of Visit Valencia and Malta, with two more to be selected. During the party all delegates can learn how to make a Caipirinha Cocktail, for example. The Face-to-Face online Travel Market will be the building blocks of a long term business relationship. As the tagline suggests "The Travel Trade must go on! And the networking too." SwapCard is the technology platform I have selected to facilitate my event, everything is arranged through this one platform, from arranging the meeting, through to the face-to-face engagement; in essence it is one-stop-shop for my event from start to finish. It is incredibly simple for supplier and buyer to use.
Give us an idea of the types of Luxury suppliers attending?

Firstly, it is truly global we have exhibitors/suppliers logging on from Vietnam, a DMC and Nepal even. Nepal is a good example of destination dipping its toe into the luxury market with a few properties that are very unique and propagating hotels and venues that fit the criteria of Luxury in front of European, Russian and Ukrainian buyers. Italy has always been strong in the luxury, incentive and MICE sector with much overlap. We have a Castello in Umbria joining us, and a 10-room boutique Villa located near Rome that is super exclusive. The range of suppliers, even though capped at 25 for the first edition of this event has enough diversity for the subtle regional difference in buyer/ client requirements.
Your event runs over 2-days, bearing in mind it is online can you see everyone committing through to the end?

Firstly, those buyers who have committed they understand it is exclusively online and have registered with the professionalism to make a difference for their clients and businesses, thus will fulfil all requirements. I have personally selected and vetted these buyers, many of whom I have taken as delegation buyers to various trade shows, so I am certain of their value and commitment. The fact that all online meetings will be without distraction and generally a little longer than usual, as compared with similar instances at major trade shows means more intense meetings will occur which will be a distinct advantage. Also to complete both days gives them more chance to secure more opportunities to network and ultimately do business.
For further information and to be involved go to: https://www.h2hreps.com/facetoface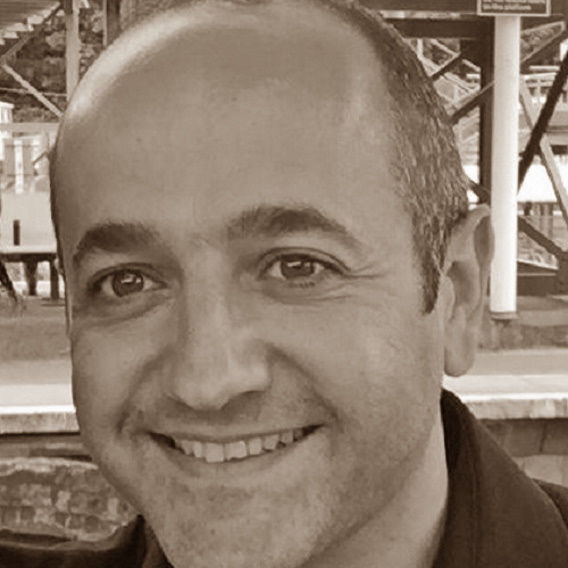 © Ramy Salameh Newsroom
Reporter