Bahrain's on track to be MICE hub
# tags: Destinations
'Boutique' is certainly the buzz word in Bahrain right now. Gulf Air, the national airline recently announced its new boutique business model concept, using 'Boutique' as the differentiator amongst the larger airlines, in the design of their products and customer experience.
In the first quarter of 2019, Campbell-Gray Hotel Group opened 'The Merchant House', the Kingdom's first true luxury boutique property, located in the financial harbour zone of Manama, an area of continued reclamation from the sea and regeneration. A clear indication that Bahrain understands and is willing to customise its offering around the needs of its business, MICE and leisure travel audiences.
The Kingdom itself could be classed as 'Boutique', covering just 760 Sq. km and comprising of 33 Islands of which 6 are inhabited, the two largest being the modern capital Manama, and the former capital Muhurraq; however, this compact destination manages to pack a heavy-weight punch in terms of a long history and heritage, married with its culture, lifestyle, MICE and business output. These strengths are evolving through rapid development of facilities that are aimed at creating the Island Kingdom into a hub destination for the GCC. The figures reflect the strategy, Bahrain recorded 12 million visitors in 2018, up from 9.7 million in 2015 and the direct contribution of tourism as a non-oil sector in GDP terms has increased from 4.6% to 6.5%.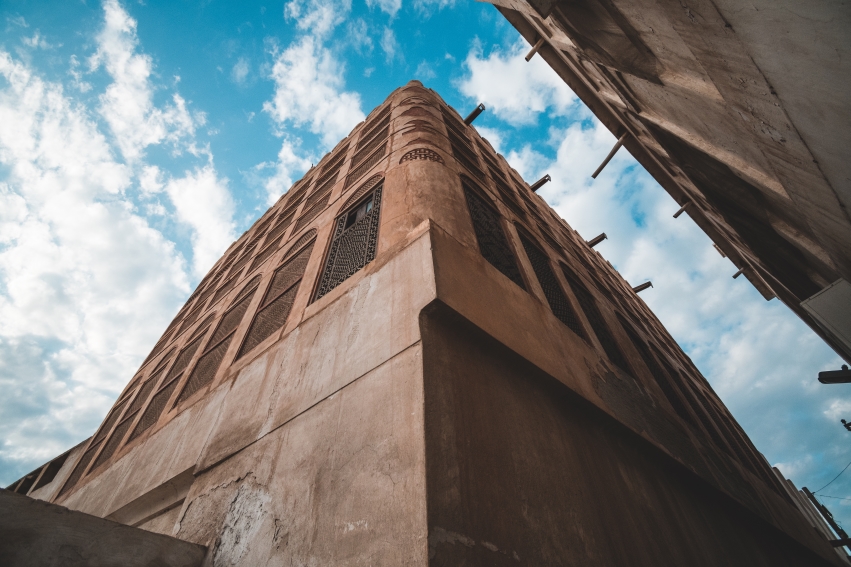 In September 2019, Bahrain will host the region's largest Chinese Trade Expo, with more than 100 Chinese firms coming to showcase their products and services at the 'China Machinery Fair'. This will run in conjunction with the annual 'Gulf Industry Fair', to be held at the Bahrain International Exhibition & Convention Centre (BIECC). This is a big win for the Bahrain Tourism & Exhibitions Authority (BTEA) and helps position the Kingdom as a global events destination.
Another big statement of intent, is the planned construction of the 'Convention and Exhibition Expo City' in Sakhir, which is scheduled to open in mid-2021. The expo city is strategically located nearby the Bahrain International Circuit (BIC), covering an area of 308,000 sqm. To put this in perspective, the new Exhibition and Convention Centre, will be ten times larger than BIECC, with 10 exhibition halls spanning a total area of 95,000 sqm, whilst the footprint of the building area alone covers 149,000 sqm. The cluster will also include hotels with a combined capacity of 1,200 rooms.
The MICE industry is one of the key pillars of the national economy, as is the realisation of several major real estate projects, covering residential, commercial and hospitality developments. These two industries came together at the second edition of the Bahrain Real Estate Expo 2019, held in 'Bahrain City Centre Mall' in February this year.
All of these key strands, feed into Bahrain government's over-arching 'Economic Vision 2030', which aims to develop the Island's private sector growth and allow it to adapt to regional and global markets. Another example is Bahrain International Airport's new terminal, which is expected to be on stream by the end of this year and will help Gulf Air to facilitate its new fleet and new stopover packages for passengers' travelling on to a variety of destinations, such as Bangkok, several key cities in India, Sri Lanka and Manila. It will also be a springboard to attract more events and a greater flow of MICE visitors. The resulting capacity increase of passenger arrivals should jump from the current record of 9 million to 14 million passengers per year.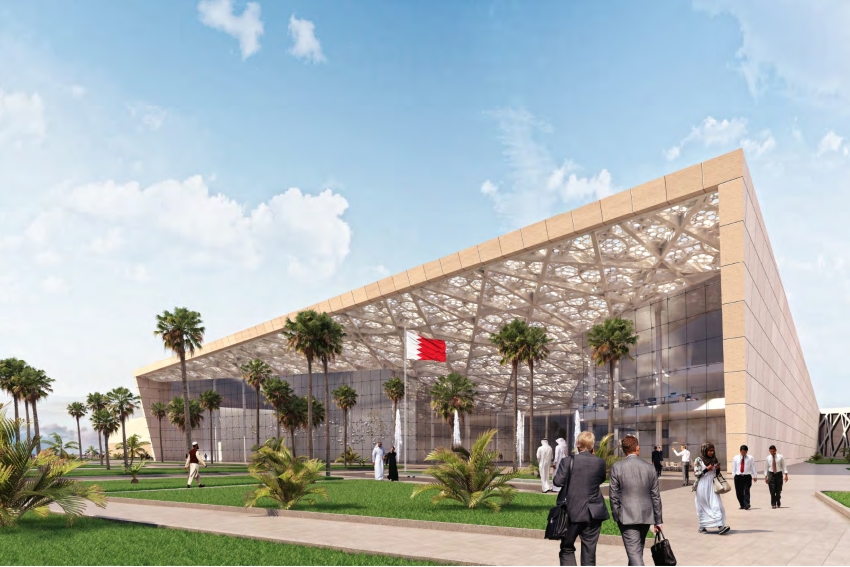 As part of the Airport's modernisation programme, is a new Private Jet Terminal, a move to attract HNWI from the region, strengthening its position as an attractive business and investment hub, which could certainly help to sustain major exhibitions, such as 'Jewellery Arabia', the Middle East's premier jewellery and watch exhibition which attracts some 50,000 visitors.
Whilst the Kingdom has a strong banking sector, second only to Oil and a leader in the global Islamic financing arena, it has not forgotten about developing its 'soft power' credentials, in terms of arts, culture and sport; with an eye to developing local Bahraini Artists, ArtBAB, is Bahrain's leading contemporary Art Fair and is one of several investments being made to foster the creative economy.
The countries 'Incentive' options can explore various parts of Bahrain's most recent and distant history which stretches across 5,000 years (something that is displayed at the Bahrain National Museum, a key venue in city) and even into the future. An example of this futurism, is the recent announcement that the Kingdom will launch of the world's largest underwater theme park, which will be spread over 100,000 square metres, centred on a decommissioned Boeing 747, the largest aircraft ever to be submerged; the project will encourage coral growth, develop a habitat for marine wildlife and provide data on marine ecology and biology for researchers.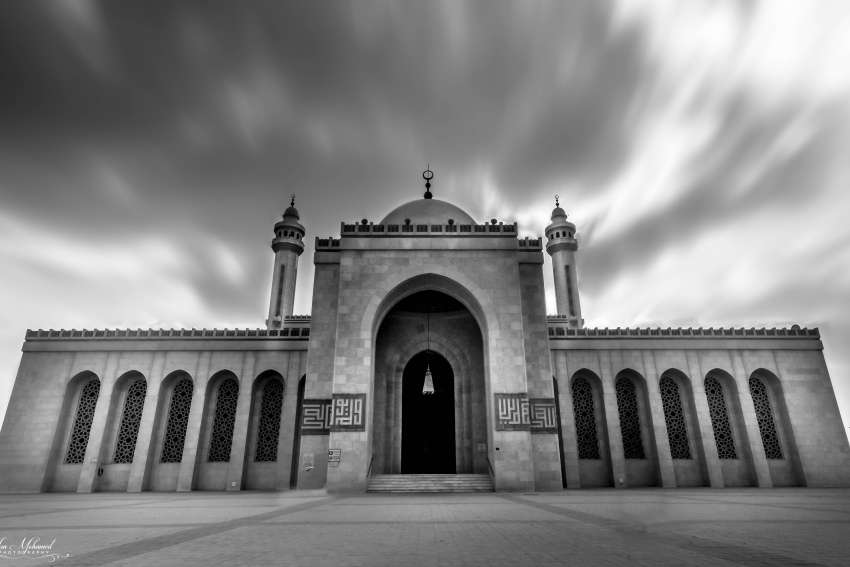 In terms of recent history, Motorsport has become a global symbol for Bahrain; they were the first GCC country to host Formula 1. In March, the world's elite F1 drivers descended on the Bahrain International Circuit (BIC) in Sakhir, for the 15th consecutive year (and sixth successive year as a night race). The venue is at the top of the list for corporate incentives, both during the F1 weekend and during the rest of the year. The Bahrain International Karting Circuit, next to BIC has several corporate packages that can be tailored for groups of up to 20 people.
Track day events on the main circuit are also very popular; Kanoo Motors, an official distributor of McLaren in Bahrain, recently held an exclusive track event for McLaren owners and enthusiasts to test a range of the super car. BIC also hosted the opening race of the 2019 Ferrari Challenge season, Giorgio Turri, General Manager of Ferrari Middle-East cited "Bahrain's strategic location between Europe and Asia Pacific" and "being able to bring the challenge closer to our clients in the Middle East" as key reasons for selecting Bahrain to host a race.
Incentive organisers can delve into the distant past and arrange for delegates to tour the UNESCO World Heritage listed 'Pearling Trail', which weaves it way through several sites and alleyways on Muharraq Island, the former Capital and once centre of the world's pearling trade. This can be followed by the ultimate group experience of 'Pearl Diving', which is a tradition that can be traced back 4,000 years.
Bahrain is using its boutique appeal, to set it apart from regional competitors, and offer a customised and unique offering, whilst nurturing a variety of mega-projects able to accommodate major events, to sustain and deliver on the BTEA's strategic vision for the MICE sector.
Photos: Courtesy of Bahrain Tourism & Exhibitions Authority

Fact Box:
-Ramy Salameh stayed at 'The Merchant House' Hotel - www.campbellgrayhotels.com
-Flights were provided by Gulf Air – www.gulfair.com
-City tours http://www.tejwalbahrain.com / Dive trips www.scubalife.bh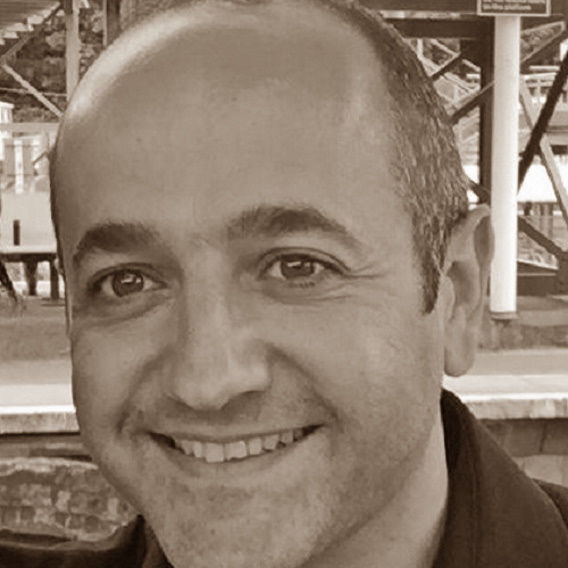 © Ramy Salameh Newsroom
Reporter